Scaling Up to Measure Water Insecurity
Research network partners with Gallup, UNESCO to expand global survey
Get all our news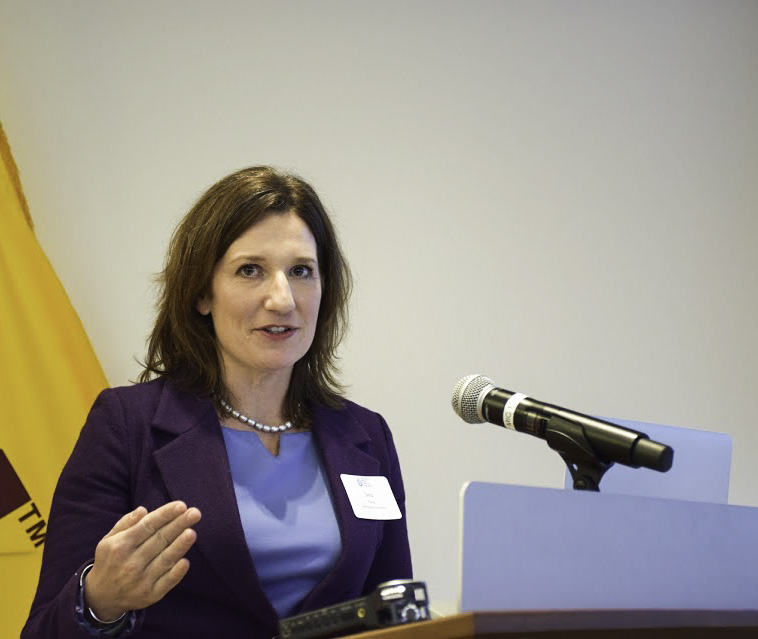 IPR's Sera Young spoke on the importance of water security at an HWISE event in February. 
Over the past three years, a tightknit team of interdisciplinary researchers and practitioners developed and validated the first tool to comparably measure experiences of household water insecurity across diverse settings. Banded together under the Household Water Insecurity Experiences (HWISE) Research Coordination Network, the researchers—representing 19 universities, including Northwestern, Arizona State, and Texas A&M—and their partners launched the HWISE Scale in February.
At the scale's official launch in Washington, D.C., HWISE principal investigators discussed the network's progress to date and new research directions, with key collaborators from UNESCO and Gallup. Approximately 40 people attended the February 13 event, including representatives from major national and international organizations such as USAID, World Bank, USDA, and the National Science Foundation, among others.
Four Billion Experience Water Insecurity Each Year
In discussing what is at stake, IPR anthropologist Sera Young pointed to how water, like food, is essential for life, yet as many as 4 billion people experience water scarcity for at least one month every year. Even more experience issues with flooding or water that is contaminated. The ramifications are far-reaching—from the inability to cook or clean, to stress and depression and civil unrest.
Arizona State anthropologist Amber Wutich said, "Many of us have dedicated our lives to this problem, and it's no secret that the measures commonly used to assess water adequacy at the household level are, in a word, 'inadequate.'" She also underlined how water insecurity affects populations at home and abroad.
Recognizing this urgent need, HWISE leadership, who also include Wendy Jepson of Texas A&M and Justin Stoler of the University of Miami, worked across 28 sites in 24 countries and more than 8,000 households to create, implement, and validate the original 32 survey questions.
"We picked those sites to really stress test these questions," Young said. The team then labored to trim the questions down to 12, testing for many forms of validity.
"We also sought to be assured that a seven in Pakistan meant a seven in Nepal and a seven in Kenya," Young said. "I can tell you, in all kinds of ways, they're equivalent." This means that scores can be compared across different regions and contexts.
Next Steps to Capture the 'Global Picture'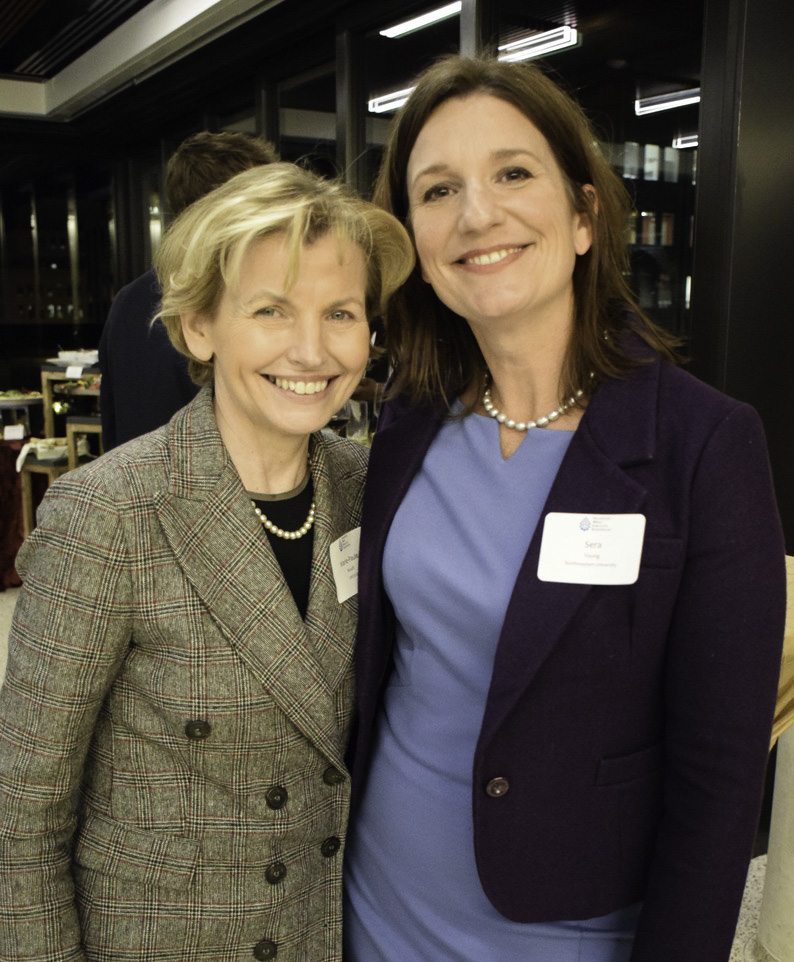 In outlining next steps for the scale, Young pointed to the United Nations' recognition of a growing global water crisis, having decreed this era the "water action decade" in March 2018, and called for higher-resolution data.
Marie Paule Roudil, UNESCO's Representative to the United Nations, described her organization's rationale for working with HWISE to produce the "first global picture" of household water security.
"Water security is indispensable for eradicating poverty while preserving our planet for future generations," Roudil said. "We strongly believe that water security will be at the top of the post-2030 development agenda."
UNESCO's Intergovernmental Hydrological Programme's (IHP) current medium term strategy, IHP VIII (2014–21) is dedicated to water security in an effort to establish the scientific base for future decision and policy making on the subject matter.
To get the types of data the U.N. has called for, HWISE is partnering with Gallup and UNESCO to identify resources to implement the 12 HWISE questions in the 2020 Gallup World Poll, which also collects data that are used to create the World Happiness Report each year.
"The implementation of such a measure would provide invaluable actionable data for interventions and policy change," Young said.
Jon Clifton, managing global partner at Gallup, described how Gallup conducts its nationally representative samples through phone and in-person interviews in nearly 140 countries, covering 99 percent of the world's population.
Across the years, academics came to the pollsters pointing to other items that were not covered in the poll, such as financial inclusion, food insecurity, and modern slavery, Clifton said. These issues, in turn, were eventually adopted as official U.N. development goals.
"That exact same process is happening right now tonight," Clifton said. "And what else we forgot is, of course, water."
HWISE team members and their partners are now setting out to fundraise the several million dollars that it will take to translate the questions and add them to the worldwide poll next year.
"We believe that this work will provide answers for the questions of tomorrow about the most valuable natural resource—water," Roudil said.
Sera Young is assistant professor of anthropology and an IPR fellow. Read more about HWISE. The network is supported by competitive research grants to develop Innovative Methods and Metrics for Agriculture and Nutrition (IMMANA), which is funded with U.K. aid from the U.K. government and the National Science Foundation.
Photo credit: Patricia Reese

Published: May 1, 2019.