Simone Ispa-Landa Named William T. Grant Scholar
IPR education sociologist will investigate racial inequality in school discipline
Get all our news
Ispa-Landa will receive $350,000 over five years to investigate how school discipline can be modified to reduce racial inequality and be more developmentally appropriate for adolescents.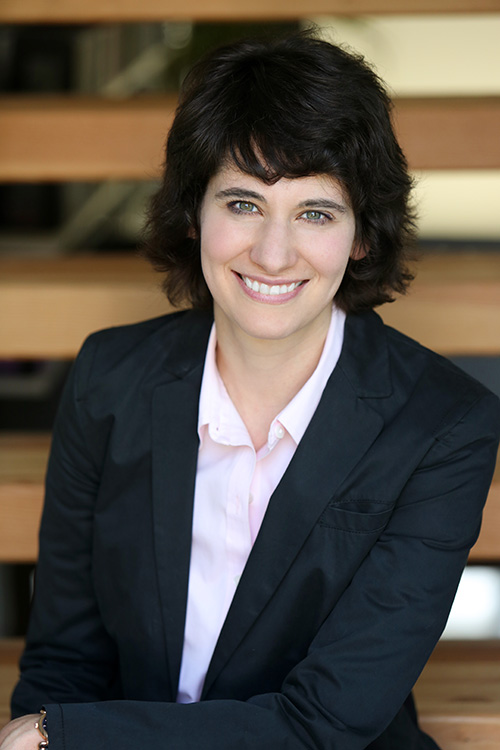 IPR education sociologist Simone Ispa-Landa has been named a 2018 William T. Grant Scholar, one of six early career researchers to receive the honor this year.
"Simone's work is important and path-breaking," said IPR Director and economist Diane Whitmore Schanzenbach, the Margaret Walker Alexander Professor. "We are so fortunate to have her as a colleague and delighted to see her excellent work externally validated by this high honor."
Under the program, established in 1982, Ispa-Landa will receive $350,000 over five years to investigate how school discipline can be modified to reduce racial inequality and be more developmentally appropriate for adolescents.
Ispa-Landa will utilize in-depth interviews and observations, along with analyses of administrative data, to examine how different disciplinary approaches coexist within a school. For example, a school might have a police officer on staff but also involve parents in disciplinary decisions. Ispa-Landa will explore how these disparate methods shape the experiences of students of different races, and how teachers decide between multiple disciplinary options.
"Simone takes a fresh look at school discipline—showing how well-meaning programs can have unintended consequences and looking for ways to accomplish the goals of those programs," said David Figlio, dean of the School of Education and Social Policy, an IPR economist, and Orrington Lunt Professor. "She exemplifies the Northwestern direction of reaching across disciplines to find actionable solutions to the world's most challenging problems."
Ispa-Landa, who has been an IPR fellow since 2016, came to Northwestern in 2011 as a postdoctoral fellow and is currently an assistant professor in its School of Education and Social Policy. Her research tackles the processes that reproduce and magnify social exclusion. She has previously studied how individuals cope with having a criminal record and how an urban-to-suburban busing program affected students' views of race and gender. She received her PhD in sociology from Harvard University, where she was mentored by prominent sociologists Orlando Patterson, Christopher Winship, William Julius Wilson, and Robert Sampson. The National Science Foundation and the Spencer Foundation have provided funding for her work.
As a William T. Grant Scholar, Ispa-Landa will build mentoring relationships with experts in areas pertinent to her research, including Robert Crosnoe of the University of Texas at Austin, who will offer guidance on adolescent development, and Aaron Kupchik of the University of Delaware, who will provide mentoring on school security and discipline.
"We are pleased to support a stellar group of new William T. Grant Scholars," said Vivian Tseng, senior vice president of the William T. Grant Foundation. "They are tackling the important inequality challenges of our times, including racial disparities in school discipline, discrimination against LGBTQ youth and families, unstable work for parents in the service sector, and the risks facing low-income young women on social media."
Each year, the foundation selects new scholars from a competitive pool of applicants nominated by their supporting institutions. Only researchers who have received their doctoral degrees or completed their first medical residences in the past seven years are eligible. A selection committee of prominent senior academics reviews the applications, and a small group of finalists are invited for interviews.
The W.T. Grant Foundation currently supports research that increases the understanding of the programs, policies, and practices that reduce inequality in youth outcomes, as well as how policymakers and practitioners acquire, interpret, and use research evidence.
Simone Ispa-Landa is assistant professor of human development and social policy and an IPR fellow.
Published: April 20, 2018.