Faculty Spotlight: Beth Redbird
Pursuing new viewpoints in the study of inequality
Get all our news
Redbird, who is Oglala Lakota and Oklahoma Choctaw, came to Northwestern to join and help guide the University's recently established Indigenous Studies Research Center.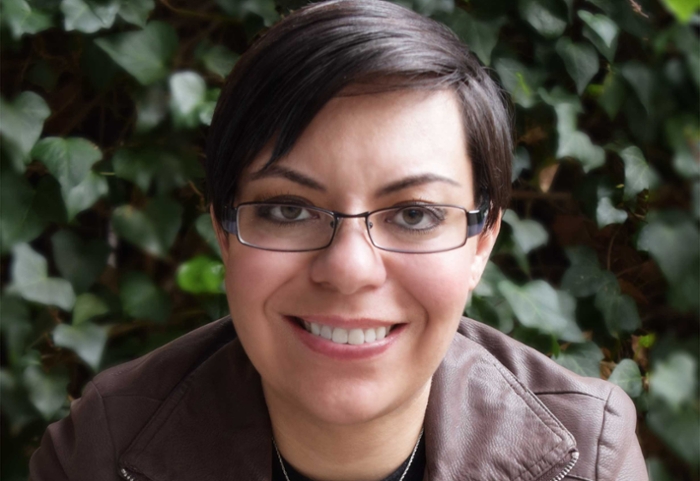 IPR sociologist Beth Redbird examines diverse aspects of inequality.
Beth Redbird caught the research bug while working to promote affordable housing in Columbus, Ohio, after contacting an Ohio State University economist about a federal program offering matched savings accounts to low-income homebuyers. A few years—and one Stanford doctorate in sociology—later, Redbird is pursuing a full and diverse research agenda in her first year at Northwestern and IPR. 
"I'm interested in inequality," Redbird said, adding with a laugh, "but what sociologist isn't?" 
Specifically, the IPR sociologist studies how groups affect inequality by controlling resources, whether affluence creates social segregation, and what speeches by political elites might tell us about inequality.
Boundaries and Closure
When groups control resources, Redbird explains, they can draw boundaries and create closure, which then changes the groups themselves. Two subjects of her research illustrate institutional changes resulting from closure. 
Occupational licensing—which governs hairdressers, medical assistants, and counselors, just to name a few—closes occupations to entrants who have not fulfilled necessary requirements, such as schooling, testing, and certification. Classical research into licensing generally supports one narrative—that it raises wages because it restricts the number of people who can hold the jobs.
Redbird's research turns this narrative on its head. Using the Current Population Survey, her findings demonstrate that licensing, rather than restricting access to occupational outsiders (such as women and minorities), actually encourages them to enter licensed occupations. Although licensing creates closure, it also standardizes the path to entry into the occupation, leading to more people working in the closed occupations. The American Sociological Review published Redbird's work on the subject, "The New Closed Shop? The Economic and Structural Effects of Occupational Licensure," in June.
Though occupational licensing reduced inequality by enabling women and minorities to enter new occupations, it raised inequality at the same time by creating job niches. Redbird shows that wages have not risen along with the rise of licensure over the past few decades. Instead, women and minority workers have clustered in lower-paying licensed occupations. For example, women tend to become school counselors, while men are more likely to become higher-paid family counselors.
Redbird also explores inequality and boundaries in Native American life and institutions.  Redbird, who is Oglala Lakota and Oklahoma Choctaw, came to Northwestern to join and help guide the University's recently established Indigenous Studies Research Center.
She is exploring the connection between an Indian tribe's economic resources and its determination of membership, known as the "blood quantum." The fraction, or "quantum," of Native American "blood" required to be included as a member varies from tribe to tribe.
"The Mississippi Choctaw's blood quantum is one-half. The Oklahoma Choctaw's is one-thirty-second," Redbird pointed out.
The two tribal groups represent two extremes of wealth. Redbird's current work seeks to determine whether a connection exists between tribal membership and economic conditions. How is the connection affected by tribal activities, such as the Mississippi tribe's operation of casinos while the Oklahoma tribe has none? Do tribes change their membership structure due to wealth? She is still collecting data, but plans to examine all 577 federally recognized tribes to understand this relationship.
The Loneliness of Affluence
In other work, Redbird explores whether affluent Americans lead more socially segregated lives, compared with those from other socioeconomic classes. She said the widely publicized 2012 videotape of presidential candidate Mitt Romney's quip to donors, about the 47 percent of people who would never vote for him, got her thinking about this aspect of inequality.
"I thought about the waiters in the video and their reaction," she remembered.  "How isolated are the rich?"
This question led Redbird to examine the many small interactions we have every day, or the "microconnections" we all make, such as with our local coffee shop barista or another parent at a soccer game. These microinteractions make up a large part of our social interactions, but have not yet been studied. To learn more, she is analyzing data collected from a national internet panel survey of approximately 5,000 people, in which affluent people were oversampled.
"Who you see impacts your perceptions of 'facts,'" she noted.
How Politicians Talk About Policy
How do political elites speak to people about political and economic policy? There is often a vast economic divide between those elites and their voters, yet Redbird argues that a "conversation" takes place between them nonetheless. 
Her newest research project thoroughly examines this conversation, in partnership with IPR associate Annette D'Onofrio, a sociolinguist. Thanks to an IPR seed grant, they will analyze all presidential candidates' speeches from 2008 onward.
Redbird will look at the speeches' argumentation and rhetoric. As an example, she notes that, although the number of coal industry employees is very small—about 60,000 workers nationwide—politicians mention the industry frequently when discussing economic policy. Another example is the choice of "we" when discussing tax cuts, but "they" when referring to those on welfare. D'Onofrio will undertake a phonic analysis, examining how candidates form words and the dialects they use.
The two researchers will then pair their analyses with responses to the speeches, such as tweets and public opinion polls, to understand the "conversation" between political elites and their audiences.
Redbird singled out IPR's intellectual diversity for bringing her new viewpoints that push her work in challenging directions. 
"Inequality is a multidimensional, multifaceted, and complex problem," Redbird said. "These people think of things I would never have thought of!"
Beth Redbird is a Weinberg College and IPR fellow and a faculty member in Northwestern's Native American and Indigenous Peoples Initiative.
Published: July 28, 2017.