N3 2021 Symposium on Street Outreach
N3 2021 Symposium on Street Outreach
Advancing the Science and Practice of Street Outreach: Lessons Learned and the Future of Street Outreach in Illinois
9:30 a.m. – 12:30 p.m.
Wieboldt Hall
339 E. Chicago Ave., Chicago Campus
Northwestern University

PLEASE NOTE THE BUILDING ENTRANCE HAS CHANGED: We please ask everyone to use the north entrance at 339 E. Chicago Ave. as it is also ADA accessible.
The event is free of charge, but registration is required for all attendees. 


 The in-person event is now full, but online registrations are still open. Register to watch

online

.
Advancing the Science and Practice of Street Outreach: Lessons Learned and the Future of Street Outreach in Illinois
As the country wrestles with a rise in gun violence and urgent calls to rely less on harsh criminal justice strategies to reduce crime, street outreach is becoming an increasingly central violence prevention strategy. In Chicago, as in other parts of the country, there are ongoing—and in many cases longstanding—efforts to incorporate street outreach into larger public safety efforts. This work is particularly important given current debates around the role of and relationship between the police and community organizations in reimagining public safety.
This symposium highlights emerging research on outreach and features the work of local experts building the infrastructure to strengthen the field of street outreach. Panelists will share their perspectives and experiences on the assets, challenges, and opportunities for growth of this approach and discuss what additional services, supports, and policies are needed—beyond the work of outreach—to sustainably reduce gun violence and enhance community-led efforts to foster safe neighborhoods and communities.
Chris Patterson, Assistant Secretary for Violence Prevention, will deliver opening remarks, N3 Co-Director and Professor Andrew Papachristos will present some of N3's latest research, and Rev. Ciera Bates-Chamberlain will provide closing remarks. 

Find out more about N3 and its research.
Photo credit: Communities Partnering 4 Peace
Wednesday, December 8
9:30 a.m. – 12:30 p.m.
Wieboldt Hall, Chicago Campus, Northwestern University
Welcome, 9:30
–
9:35
a.m.
Soledad McGrath, Executive Director, N3, and Research Professor, Institute for Policy Research
Opening Remarks, 9:35–9:45 a.m.    
Chris Patterson, Assistant Secretary for Violence Prevention, Office of Firearm Violence Prevention, Illinois Department of Human Services
The Violence Intervention Workers Survey: An In-Depth View of Outreach Workers in Chicago, 9:50–10:20 a.m.

In partnership with several outreach-focused organizations, researchers from N3 and SUNY Albany designed and recently completed a survey of nearly all street outreach workers in Chicago. The Violence Intervention Worker Study , or VIeWS, offers a first of its kind look into work and lived experiences of street outreach staff and professionals. This session introduces the VIeWS project and presents some preliminary findings to frame a conversation about the current state of the field in Chicago. 
Panelists: 
Assessing Risk: Frontline Perspectives of Navigating the Dynamics of Gun Violence, 10:25–11:00 a.m.

In spring 2021, N3 researchers engaged outreach and victim services staff in conversations about how violence prevention workers define, assess, and respond to the risk of gun violence involvement. The findings that emerged from those conversations highlight the vital need to center the lived and professional experiences of frontline workers in the narrative about risk assessment. This session engages senior outreach professionals in a discussion about the dynamics of gun violence risk and the role of risk assessment in community-based gun violence prevention. 
Building the Evidence Base: Emerging Lessons from Engaged Research on Outreach Efforts & Implications for Policy and Practice, 11:05–11:45 a.m.
Over the last several years, the research and outreach communities in Chicago have deepened their relationship by developing new and innovative ways of conducting engaged research. This panel will host a discussion between violence prevention researchers and practitioners about their experiences working together, sharing their thoughts on how to integrate research and practice.  
Panelists:
Where Do We Go From Here? The Future of Outreach in Illinois, 11:50 a.m. –12:20 p.m.
Neighborhood based violence prevention efforts are at a turning point—the question is: Where do we go from here? This panel will talk about the possible future of outreach in Chicago and Illinois—and what it might take to achieve such a future. 
Panelists:  
Closing Remarks, 12:20 – 12:30 p.m.

Adjourn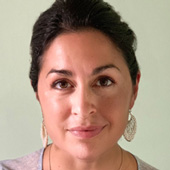 Dr. Kathryn Bocanegra, Assistant Professor, University of Illinois-Chicago
Through over 15 years of experience in community mental health and violence prevention, Kathryn Bocanegra has seen firsthand the trauma experienced by street outreach workers. Now an Assistant Professor at UIC's Jane Addams College of Social Work, Kathryn brings those experiences to her study of trauma exposure's effects on street outreach workers and the supports that mitigate the effects of this trauma in their personal and professional lives.
In addition to her professorship, she currently serves as Senior Advisor to IL Attorney General Kwame Raoul on Crime Victims and Violence Prevention issues. Kathryn is also an appointed member of R3 Board, the Cook County Equity Task Force, and the IL Supreme Court Pretrial Taskforce. She earned her PhD from what is now the University of Chicago's Crown Family School of Social Work, Policy, and Practice.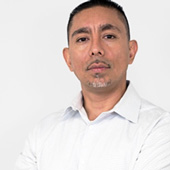 Eddie Bocanegra, Senior Director, READI Chicago at Heartland Alliance
Eddie Bocanegra joined Heartland Alliance in June 2017 as senior director of READI Chicago. In this role, he oversees the management and implementation of the evidence-based and trauma-informed program to reduce gun violence and promote safety and opportunity in the city. As a pioneer in the field, Mr. Bocanegra brings years of experience in community-based organizations and programs created to address trauma and build resiliency among those most impacted by violence. Most recently, he served as executive director for the YMCA of Chicago's Youth Safety and Violence Prevention program, where he was responsible for the programs that focused on trauma-informed approaches, such as Urban Warriors and Bridging the Divide.
Prior to working at the YMCA, Mr. Bocanegra was the congregational organizer for Community Renewal Society, where he led FORCE (Fighting to Overcome Records and Create Equality), a coalition that advocates for increased opportunities for the formerly incarcerated. He also worked as a violence interrupter for Chicago's CeaseFire and was featured in the award-winning documentary The Interrupters. His work has been highlighted on CBS, NPR, and other local media outlets.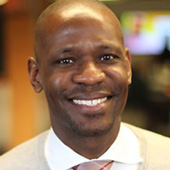 Vaughn Bryant, Executive Director, Metropolitan Peace Initiatives
Vaughn Bryant is Executive Director of Metropolitan Peace Initiatives (MPI), a division of Metropolitan Family Services which features a team of professionals working in partnership with community-based and citywide organizations to coordinate, support and sustain comprehensive services designed to heal communities that have experienced the highest levels of gun violence. Core specialties include the Metropolitan Peace Academy, behavioral health, workforce readiness, legal aid and street outreach supervision. Metropolitan Peace Initiatives emerged from and supports Communities Partnering 4 Peace (CP4P), an unprecedented partnership of leading outreach and restorative justice organizations that are reducing gun violence in Chicago with a comprehensive, evidence-based, trauma-informed approach.
Bryant previously held leadership roles with the Chicago Park District and Chicago Public Schools (where he developed the "Safe Passage" program), the NFL and Stanford University.
A graduate of Leadership Greater Chicago, Bryant serves on the National Advisory Board of the Haas Center for Public Service at Stanford University and on various committees with the Chicago Community Trust. Bryant has a BA in Sociology from Stanford University and holds a Master's Degree in Marital and Family Therapy from Northwestern University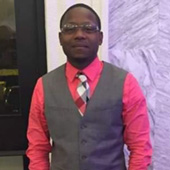 Demetrius Bunch, Lead Coach Supervisor, Claretian Associates
Demetrius Bunch grew up in the Woodlawn community on Chicago's Southeast side. He attended Wadsworth Elementary School and Hyde Park Career Academy. Demetrius was arrested eight days before turning 18 and was sentenced to 15 years for three attempted murders. He came home in 2004 and still didn't have his path together, so he kept getting caught up with guns and things of that nature. He was arrested again and did two more stretches, finally coming home in 2011. Although he was skeptical of the concept of Cease Fire when it was first introduced, he was eventually convinced to take the training. That training, along with his own conscience is what made him take the Cease Fire module seriously and dedicate his time in service of violence prevention work.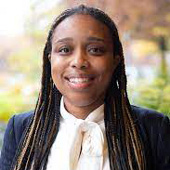 Rev. Ciera Bates-Chamberlain, Executive Director, Live Free Illinois
Ciera Walker was born and raised on the Southside of Chicago. She is committed to the fight for social and economic justice by strengthening communities through radical theology. As the Executive Director of Live Free Chicago-Live Free Illinois, Ciera is working with black churches to create safe, economically viable, and self-sustained black communities. Prior to Live Free Chicago, Ciera served as the senior organizer at a faith-based organization.
Ciera received her bachelor's degree in Social Work from Lamar University, and a master's in social work from the University of Illinois at Chicago. She is currently studying at McCormick Theological Seminary for a master's in theological studies. Ciera is an adjunct professor at Northeastern University, a mental health professional, and a strategy consultant. In 2013, Ciera was ordained a minister through the Church of Jesus Christ House of Prayer Inc., where she served as the church administrator for the Chicago congregation. In addition to her commitment to racial justice, Ciera is a proud wife and mother of three daughters and a blended family of 8.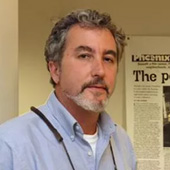 Teny Gross, Executive Director, Institute for Nonviolence Chicago
A veteran of the Israeli Defense Force and of trying to build peace between Palestinians and Israelis, Teny began his career in ending violence as a senior street worker for the city of Boston. He was later recruited for the position of CEO at the Nonviolence Institute in Providence, RI. Teny has a BFA from Tufts, an MTS from Harvard, and a fellowship in Strategic Perspectives in Nonprofit Management from Harvard Business School.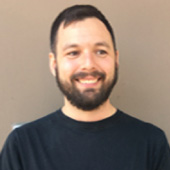 Dr. Joseph Guisti, Data Strategist and Research Coordinator, Institute for Nonviolence Chicago
Joseph Guisti received a PhD in Sociology from Northwestern University in 2019. His doctoral research traced the ways that state-based public health projects, biomedical knowledge, non-credentialed expertise and violence all structure the ways that alcoholism and drug addiction are co-constructed as work objects in Mexico City's addiction treatment arena.
He began working with the Institute for Nonviolence Chicago (INVC) in 2016 as a research assistant on an evaluation project with the University of Chicago's Urban Labs. In 2019, he officially joined the INVC team as Data Strategist and Research Coordinator. He also teaches sociology and serves as faculty director for Northwestern's online Social Science major in the School of Professional Studies.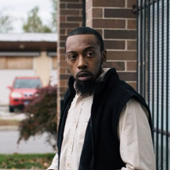 Terrance Henderson, Outreach Supervisor, Chicago CRED
Terrance Henderson is a lifelong resident of Chicago, attending Bogan High School in the Auburn Gresham community. A former member of the Black P Stone Nation, he started his outreach career at St. Sabina as peacemaker in 2012. Having moved to Roseland in 2008, he was recruited by Chicago CRED in 2018 and made Outreach Supervisor in December 2019.
Cuitláhuac Heredia, Restorative Justice and Street Outreach Coordinator, New Life Centers of Chicagoland
Cuitláhuac was born, raised, and currently resides in the Little Village community where he has advocated for youth for over 10 years organizing for justice, facilitating social emotional learning in educational institutions, and conducting street outreach. He received his master's degree in sociology from DePaul University.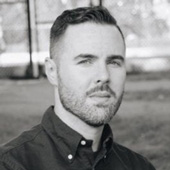 David Hureau, Assistant Professor, SUNY Albany
David Hureau is Assistant Professor in the School of Criminal Justice at SUNY Albany. Hureau is broadly interested in the relationship between crime, punishment, and social inequality, with a particular research interest in understanding the nature of violent crime and its consequences. Recent research projects include an ethnography of a network of young men disproportionately exposed to homicide, a mixed methods investigation of the market for illegal guns, and a policy evaluation of a major gang violence intervention effort. He has served as an NBER-NSF Crime Research Fellow, an IGERT-NSF Doctoral Fellow in the Multidisciplinary Program in Inequality and Social Policy at Harvard University, and a Research Fellow at the Program in Criminal Justice Policy and Management, also at Harvard.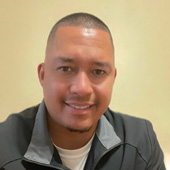 Jorge Matos, Director of Violence Prevention programs (Safe Streets) at Alliance of Local Service Organizations (ALSO)
Jorge's expertise lies in building relationships with systems and stakeholders to create a uniform and comprehensive approach to violence (both intimate partner violence and community violence).  Over the past 13 years, Jorge has leveraged his experience in the field of violence prevention to create holistic and restorative solutions to the issues plaguing our city. Through the relationships built and deepened over the years, Jorge has been able to connect with at-risk and in-risk youth through employment opportunities, intensive mentorship, radical case management and conflict resolution. As a life-long resident of Humboldt Park, Jorge has an in-depth understanding of the issues that are facing our west side neighborhoods in Chicago. He believes in change and restoration of both the individual and the community and is committed to his search and service to prevent violence in our neighborhoods. He is a certified Domestic Violence advocate and a lead facilitator for the Metropolitan Peace Academy while also staying busy coaching youth in a Baseball Program on the North West Side of Chicago. Jorge has received a Bachelor of Arts Interdisciplinary Studies degree in Non Profit Management from Northeastern University.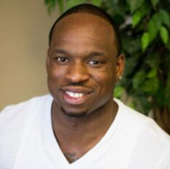 Damien Morris, Senior Director, Violence Prevention, Breakthrough Ministries
Damien Morris is the Senior Director of Violence Prevention for Breakthrough Ministries in the East Garfield Park Community. He has been employed by the agency for over 11 years, and has had many roles, including Program Assistant, Dwelling Place Assistant, Case Manager (in Homelessness Prevention), and the Security Coordinator for the Breakthrough Youth Network. For the past three years Damien has been in the violence prevention field, first as a case manager, then a dual outreach worker/case manager, and finally promoted to his current position as Senior Director of Violence Prevention.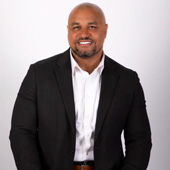 Christopher Patterson, Assistant Secretary of Office of Firearm Violence Prevention, Illinois Department of Human Services
Chris Patterson is the Assistant Secretary for the Illinois Department of Human Services Office of Firearm Violence Prevention. Before creating the OFVP, Chris was the Chief Program Officer at Friends of the Children-Chicago, an organization that provides children facing the greatest obstacles with paid, professional mentors for 12.5 years – no matter what. Prior to joining Friends of the Children, Chris was Senior Director of Programs and Policy for the Institute for Nonviolence Chicago.
Chris has been a thought partner and implementer to Chicago's largest violence intervention efforts, READI Chicago and Community Partnering 4 Peace. Chris also worked as a Community Organizer/CeaseFire Illinois Program Manager with ONE Northside then later as the Associate Director of Organizing for The Community Renewal Society.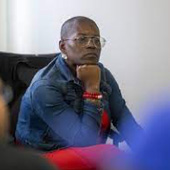 Vanessa Perry DeReef, Director of Training, Metropolitan Peace Initiatives
Committed to adding value to those she encounters; Vanessa is currently the Director of Training at the Metropolitan Peace Academy. With twenty years of experience with The Chicago Public Schools, Vanessa has served in the capacities of teacher, counselor, and building administrator. She credits her many mentors for the skill set she has developed allowing her to connect with people through facilitation, conversation, and right-relationship building. As the Training Director, Vanessa is charged with creating a professional pathway for the street outreach community. A product of Chicago Public Schools, Vanessa graduated from Whitney Young Magnet High School before exploring the campuses of University of Illinois at Urbana-Champaign, DePaul and Loyola University in Chicago. Along her educational pursuits, she has acquired a B.A. in History and a Masters degree in both Secondary Education and School Counseling. In addition, Vanessa currently holds an Illinois state Type 73 certification in School Counseling and a Type 75 certification in Leadership & Administration. Vanessa continues to build her professional capacity as she works on her PhD. in Industrial and Organizational Psychology at Adler University.
Registration is required for all attendees. Space is limited so register now!

All in-person attendees will be required to wear masks no matter their vaccination status and to recognize the University's COVID-19 Safety Acknowledgement to attend. The organizers will follow local, state, and University guidelines for the event.
 The in-person event is now full, but online registrations are still open.
Register to attend  ONLINEby Wednesday, December 8.
Northwestern University and Kellogg School of Management are closely monitoring developments related to the coronavirus (COVID-19) pandemic and will follow local, state, and University guidelines for N3 Symposium: Advancing the Science and Practice of Street Outreach: Lessons Learned and the Future of Street Outreach in Illinois.
All participants to N3 Symposium: Advancing the Science and Practice of Street Outreach: Lessons Learned and the Future of Street Outreach in Illinois must comply with all University safety protocols including, but not limited to the following:
•Participants are required to be fully vaccinated or
•Participants have received a negative COVID test within 48 hours of the program/event start or
•Participants have tested positive for COVID 19 within the last 90 days and have been released from their quarantine period by their physician.
•All participants must wear masks, regardless of vaccine status, in all shared indoor campus environments. Additionally, those who are fully vaccinated and who are presenting in-person may do so without a mask, provided they maintain appropriate distancing.
Participants unwilling or unable to abide by these requirements cannot attend, and should register for the online webinar instead here.