SURA 2023 Student Blog
Each summer since 1998, the Institute for Policy Research (IPR) has run the Summer Undergraduate Research Assistants (SURA) program, which gives undergraduate students first-hand experience in the conceptualization and conduct of policy-relevant social science research. This year, SURA students are sharing their research experience from their own perspective, and we will feature students discussing the research projects they are part of throughout the summer.
Salil
Chandramohan

: Investigating Overdose Deaths in Older Adults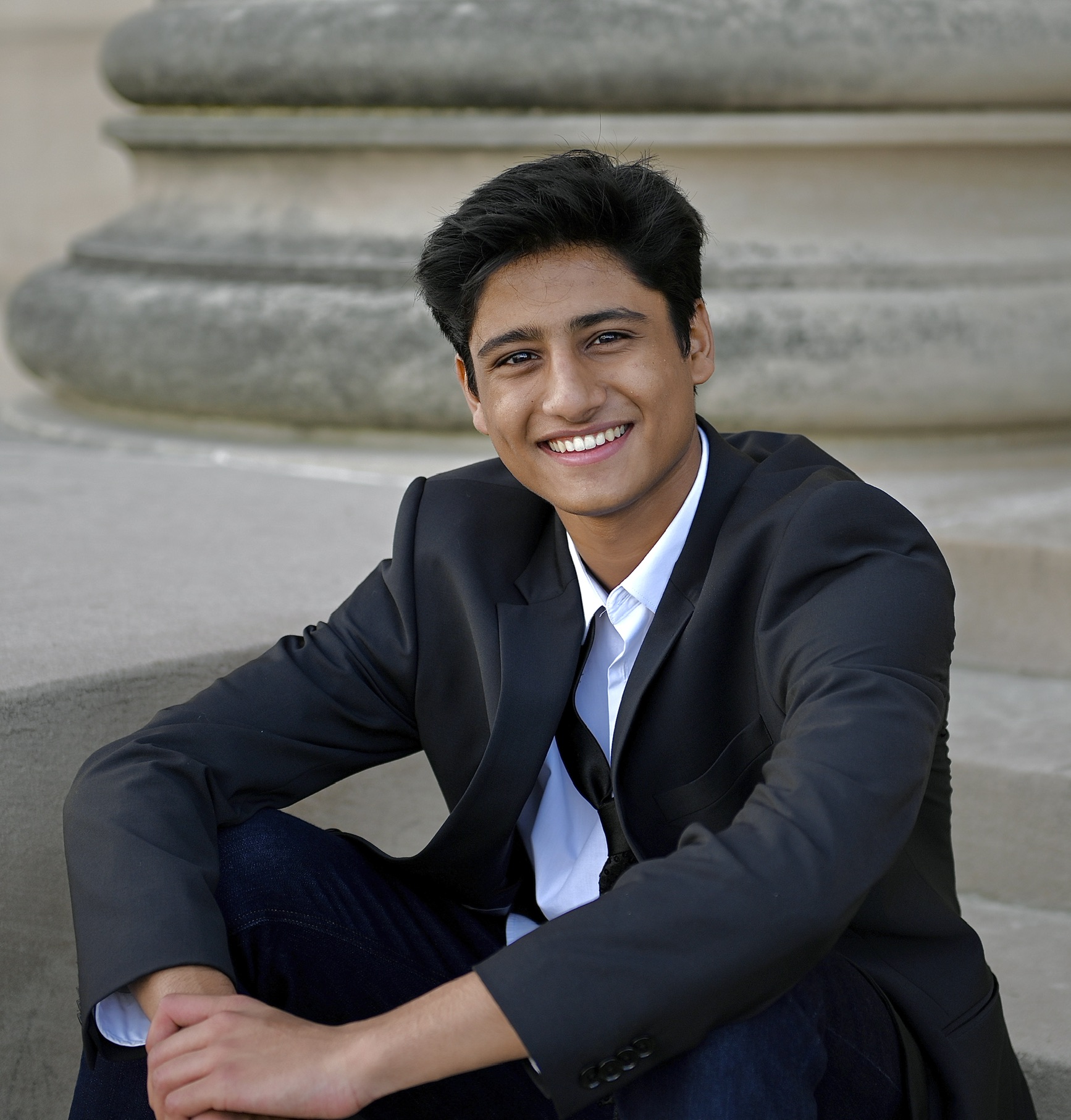 Salil Chandramohan is working with sociologist and IPR associate Maryann Mason to investigate drug overdose fatality rates in adults aged 55 and older.
This summer, I have the immense privilege of assisting Dr. Maryann Mason with the preparation of a National Institutes of Health (NIH) proposal focused on investigating drug overdose fatality rates in adults aged 55 and older. The focus on this demographic group was intentional, since older adults are consistently overlooked when identifying substance use disorders (SUDs). The conflation of SUD symptoms with normal aging processes and the misperception that older adults do not engage in substance use contribute to inadequate screening efforts for this age group. I was surprised to learn that 4.7 million adults aged 50 and older had a SUD in 2019.
In addition to closely examining data from past cross-sectional studies, I have seen how modeling methods can reconfigure those data to better identify geographies and populations disproportionately affected by older adult overdose deaths. In doing so, it becomes easier to identify missed opportunities for screening and treatment.
As an economics major and data science minor, this research in the social sciences, and my experience as an IPR summer undergraduate RA, have allowed me to appreciate that the future lies between disciplines. In this context, I witnessed firsthand how data scientists create microeconomic models that can inform policy decisions to improve our healthcare systems' ability to develop more effective interventions. 
Salil Chandramohan is a rising sophomore born and raised in Kansas City, Kansas. Originally on a pre-medical track, he was excited to learn how his prospective major in economics, minor in data science, and certificate in managerial analytics could influence the way healthcare systems operate through his experience as an IPR summer undergraduate RA. In his free time, he enjoys playing the piano, watching football, and playing poker with his friends.
Spencer Cook: Examining Alignment and Continuity in School Districts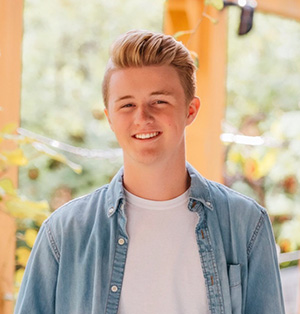 Spencer Cook is working with education sociologist and IPR associate Cynthia Coburn on a project to examine how school districts can achieve alignment and continuity in Pre-K through third-grade math instruction.
In 2021, California Governor Gavin Newsom signed a bill making transitional kindergarten (TK), a program for students who are 4 years old at the start of the school year, universal for the state. Since then, districts adjust as they expand or create what is essentially a new grade between pre-kindergarten (Pre-K) and kindergarten within their existing systems.
This summer, I'm assisting Dr. Cynthia Coburn with her research on achieving coherence in pre-K through third-grade math instruction. Coherent instruction consists of smooth transitions between grade levels, where each grade builds on the previous one to equip students with the necessary knowledge for success. Although our study began before California's universal TK expansion, the law has made our research even more relevant as other districts seek to align their preschool programs with their other grades.
We study California school districts using continuous improvement, a professional development method where teachers collaborate with independent math researchers to develop instructional innovations. These innovations are tested for their impact on student outcomes, and successful practices are spread throughout the district. By studying the efforts of teachers, school leaders, district leaders, and external partners, we aim to identify high-quality math instruction practices that span all grade levels and increase coherence within schools.
My role involves analyzing qualitative data and writing internal memos that assess the strategies of stakeholders and their impact on students' learning. Specifically, I focus on how our study districts approach high-quality math instruction for multilingual learners.
I strongly believe in providing equal opportunities for all students and hope our analysis will inform future educational policies for improving multilingual instruction. I also completed NUIT's R coding boot camp, which equipped me with skills for compiling demographic data of our study districts to contextualize our analysis.
Overall, this research sheds light on how a system's characteristics, such as school districts, influence policy implementation. I'm grateful to IPR, Dr. Coburn, and her wonderful team for providing me with this opportunity!
Hailing from Columbus, Ohio, Spencer Cook is a rising senior pursuing a major in social policy. Inspired by the impactful mentorship of his teachers in high school, he is passionate about improving school district systems through transformative ed policy. In his free time, he enjoys hiking and cycling outdoors, reading, crocheting, and cooking meals with his friends and family. 
Kendall McKay: Studying Federal Profit Regulations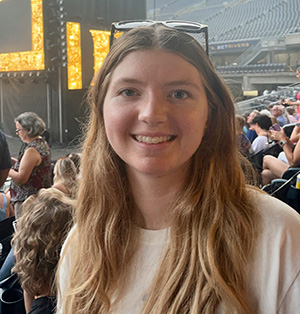 Kendall McKay is working with political theorist and IPR associate Jacqueline Stevens, founder of the Deportation Research Clinic, to study federal profit regulations and their impacts on dollar-per-day wage cases across the country. 
This summer, I am working as a research assistant for Dr. Jacqueline Stevens in the Deportation Research Clinic. At the Clinic, I focus on federal procurement and federal acquisition regulations, including the study of Federal Acquisition Regulation (FAR) 15.404-4 , which regulates government contractor profits. My research seeks to understand the development and modification of this rule from its inception in 1984 to its rewrite in 1997. In particular, I am interested in how the changing language of the regulation has played a role in how government contractors with Immigration and Customs Enforcement (ICE) obtain enormous profits, especially services.
Since 2012, the Clinic has been publishing research on misconduct occurring in the deportation and detention of U.S. citizens and dollar-per-day wage cases, where government-contracted detention centers pay those in custody nothing to $3 per day for work vital to maintaining the facilities, from laundry to kitchen services. This research catalyzed several class action lawsuits against private prisons alleging unjust enrichment and labor law violations.  Our focus on the Profit Rule seeks to shine the light on how government contractors have been incentivized to pursue practices a federal jury in 2021 found violated Washington state's minimum wage laws when ordering GEO to pay damages of $17.3 million to detained employees and $5.9 million to Washington State. My research helps us gain a greater understanding of the ProfitRule motivating firm behaviors. 
The Rule calls for profit as "the motivator of efficient and effective contract performance." A literature review revealed no existing scholarship on the policy.  However, the rule did not always contain this language.  Uncovering the rule's history has required many Freedom of Information Act (FOIA) requests, reviewing thousands of pages of government documents, and legal research on records, records management, and much more. To understand the larger effect of the profit rule on procurement, I also investigated congressional obligations by government agencies over 30 years, spanning before and after the rewrite of the rule; I found that procurement obligations increased significantly after the implementation of the re-written rule in 1997. 
My research has prompted me to ask other questions as well. Do other countries have similar "profit" rules? Surprisingly, in my research of the procurement systems of the U.K., Canada, and Austria, I found that the United States' profit rule stands out in its explicit focus on profit as the motivator for contracting. 
Understanding the profit rule—and its complex past—helps shed light on government contracting, a sizable portion of the federal budget each year, and an incredibly complex system; it also helps further explain the behavior of government contractors engaged in dollar-per-day wages. Assisting Dr. Stevens with this research has taught me how diverse social science research is; I have conducted legal research, analyzed financial data, written FOIA requests, read many scholarly articles, and spent more time reading the Federal Register than I'd like to admit. As a clinic, however, we are moving closer to answers about the profit rule and its effects. 
Kendall McKay is a rising senior from Aurora, Illinois, pursuing a double major in political science and English literature. Her interests in law, public policy, and government transparency spurred her to join the Deportation Research Clinic. After graduating, she hopes to further pursue her interests in public policy before ultimately attending law school. Outside of class, you can find her on the tennis court, playing intramural volleyball, or in SWAN, a music club on campus.  
Milan Shah: Understanding Effective Communication in Deep-Space Exploration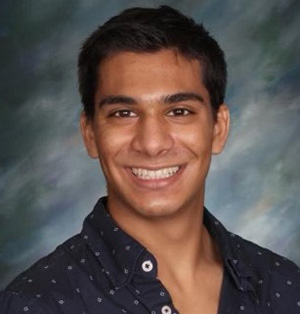 Milan Shah (he/him) is working with social networking expert and IPR associate Noshir Contractor to understand the drivers of effective communication in deep space exploration.
This summer, I am working with PhD student Megan Chan, Professor Hyejin Youn, and Professor Noshir Contractor to understand effective communication in deep-space exploration.
Imagine being stuck in a spaceship-sized box with the same crew of four people for two years. You probably won't come out the same way you went in, and NASA thinks the same thing. To better understand the behavioral risks of deep space exploration, such as a Mars mission, space organizations such as NASA have organized Earth-based space analog missions where volunteer crews of four to six individuals spend extended periods in isolation, from 30 days to eight months at a time. As part of the analog mission, crews are assigned myriad tasks, including a goal-oriented simulation named Project RED, where teams of engineers, geologists, robotics, and human-factors experts collaborate to find the ideal spot to drill on Mars for a well. Each specialist has access to limited information, but together, they have enough information to succeed. For this reason, communication is key. But what makes good communication?
To answer this question, I use state-of-the-art machine learning models, which are used to understand the content behind language to better classify the intention behind spoken phrases, and stochastic modeling techniques. These techniques help me identify key communication patterns and correlate those patterns to performance. For example, I discovered that teams who tend to check for understanding and use phrases such as, "...right?" and "...understand?" perform significantly better than teams who don't. 
My research journey has been an immensely rewarding, interdisciplinary experience, blending math and social sciences for research on deep-space exploration. Exploring isolated, confined, and extreme environments such as space, the Arctic, and the deep sea is a real challenge. I hope that my research helps form stronger teams who are better able to discover the wonders of these modern frontiers.
Milan Shah is a rising sophomore from Avon, Connecticut, majoring in electrical engineering with a concentration in machine earning and signal processing. His engineering and data science background provide the foundation for his work in developing quantitative methods for the social sciences. In his free time, he enjoys calisthenics and is currently learning to play the saxophone. He is also excited that his work with Chan is being submitted for a poster session at the 2023 Organizational Communication Mini Conference hosted at Rutgers University.
Published: August 16, 2023.