Mesmin Destin Becomes First Faculty Director of Student Access and Enrichment
IPR psychologist will work to enhance engagement with first-generation and lower-income students across Northwestern
Get all our news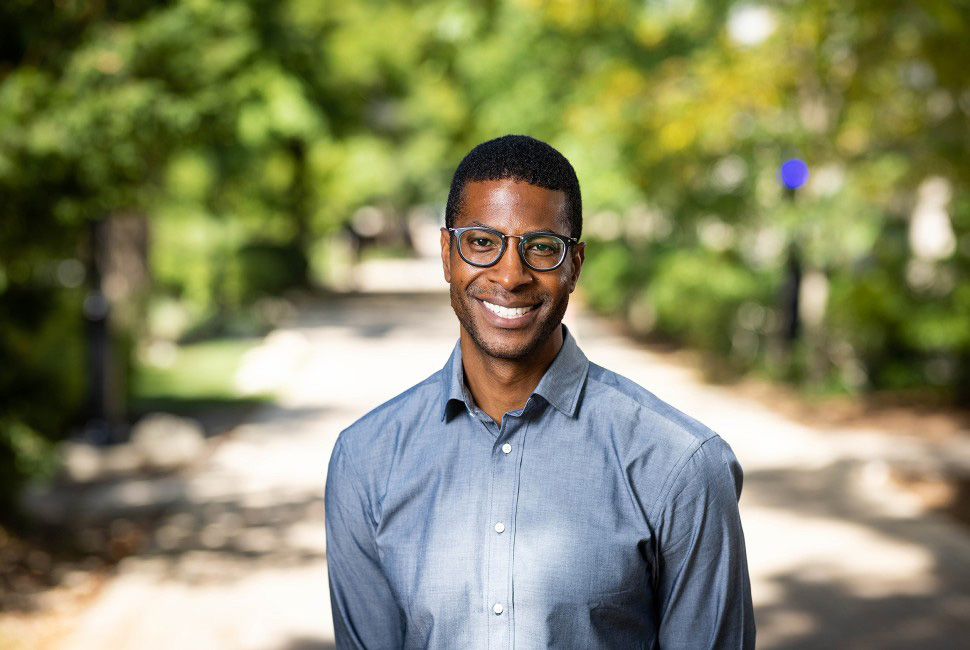 Northwestern Provost Kathleen Hagerty has appointed IPR social psychologist Mesmin Destin as faculty director of student access and enrichment, effective Sept. 1.
In this inaugural role, Destin will leverage his experience as a scholar of inequality and student experiences to contribute to the ongoing work of Student Enrichment Services (SES) and First-Generation Lower-Income (FGLI) Initiatives, coordinate the programs, and help enhance engagement with first-generation and lower-income students at Northwestern.
"As Northwestern's student body diversifies across multiple dimensions, it is critical that the institution grows in ways that authentically embrace students' backgrounds, perspectives and goals," said Destin, a founding co-director of the Leadership Institute in the School of Education and Social Policy (SESP), which builds on student strengths and identities to support success and well-being. "I am eager to collaborate with the incredible staff and students who are dedicated to constantly improving our Northwestern community."
Destin's research examines how resources and opportunities shape children's identities, experiences, and educational paths. Long fascinated by the kinds of forces that can influence the lives and futures of young people, he has conducted powerful experiments over the last 15 years that asked, "Can environments and experiences change people's lives by expanding their identities, rather than shrinking them?"
Destin was a Guggenheim Fellow in 2021, and the year before he was honored with the International Society for Self and Identity Outstanding Early Career Award. In 2019, he received the American Psychological Association Distinguished Scientific Award for Early Career Contribution and Northwestern's Charles Deering McCormick Professor of Teaching Excellence Award. 
Destin's multidisciplinary research lab includes graduate students from Northwestern's department of psychology as well as SESP. Building connections across two units benefits everyone's work and creates rich discussions, he says.
"We are eager to integrate the efforts of the Office of the Provost with Student Affairs to comprehensively support our students who are first-generation students or come from low-income backgrounds," Hagerty said. "Mesmin Destin has the academic insights and leadership skills to position Northwestern for even greater success for all of its undergraduate students."
Student Enrichment Services focuses their efforts on partnering with FGLI and DACA/undocumented students as a hub for a range of relevant resources and community-building efforts.
"Mesmin's appointment underscores the power of partnership as we work to holistically support our students," said Susan Davis, vice president for Student Affairs. "His focus furthers the collaboration between Student Affairs and the academic community, ensuring that research and scholarship continue to inform our practice and our practice informs research and scholarship.
Mesmin Destin is an associate professor of psychology and human development and social policy and an IPR fellow.
Read the entire story Northwestern Now here.
Photo credit: Northwestern University
Published: October 10, 2023.