IPR Psychologist Collaborates on an Interdisciplinary Model to Address Mental Health
Robin Nusslock and his colleagues outline model in the inaugural issue of Nature Mental Health
Get all our news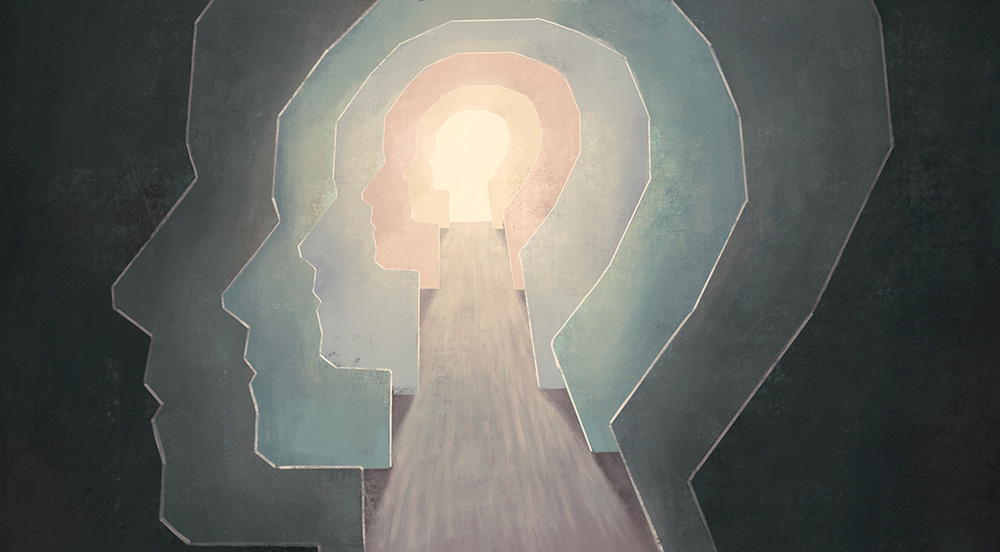 Approximately one billion people, or one in seven, around the globe suffer from a mental health condition, according to the World Health Organization. Despite billions of dollars being spent on research over the past 40 years, little progress has been made in developing effective treatments for these debilitating conditions.
To address these growing mental health issues, IPR psychologist Robin Nusslock and his colleagues, including lead author Michelle Craske of UCLA, wrote a perspective in the inaugural issue of Nature Mental Health laying out a model for addressing mental health on a global scale that is targeted, personalized, and scalable.
"It seemed like it was the appropriate time to really address mental health," Nusslock said about the journal's launch. "If you look at the epidemiological data, it's really shocking how much mental health problems and depression skyrocketed [in young adults]."
To add interdisciplinary research on mental health conditions to public discourse and reinforce connections among the mental health community, a group of scholars created Nature Mental Health, an online peer-reviewed journal focusing on research about mental health and mental health disorders. The journal, under the Nature portfolio, launched earlier this year.
Nusslock and his co-authors developed an approach they call the "circuits-to-communities model," which aligns six disciplines to create targeted and personalized mental health interventions. The six disciplines are:
Neuroscience
Cognitive science
Developmental science
Social science
Intervention science
Implementation science
The researchers propose that bridging knowledge in three key areas—brain systems and cognitive functions, environmental and sociocultural influences, and mental health interventions and their implementation—is crucial to create more precise treatments. This framework considers neurocognitive circuits and functions and the way social and environmental stressors affect emotions for a more holistic approach to mental health problems.
"Currently, people are approaching mental health and physical health problems from a very siloed perspective," Nusslock argued. "The first component of this model is saying, 'Can we bring multiple levels of analysis together right now, different perspectives, to address this rising problem that we're seeing in global mental health struggles?'"
Another goal of the model is to develop a precise treatment for each individual, rather than a one-size-fits-all treatment.
This model can be delivered to individuals in scalable ways through community health workers or digital platforms. In real-world use, this might look like an individual suffering from depression or anxiety reporting their symptoms in an app that would also include information about their life stage, any early adversity, and ongoing stressors. A mental health professional could then use the information to administer a targeted mental health treatment for that individual.
He says that the model is beneficial because it recognizes the important impact that stress and societal inequities have on mental health.
"If you're really going to address mental health problems in society, you've got to address the structural and social stressors that a person exists within," he said.
The paper reflects a shift in Nusslock's research—from only examining brain systems affected by emotions to looking at how the study of the brain can intersect with other disciplines such as public health and economics to address problems in society.
He explained, "Instead of just helping people become resilient to life stressors, can we as a society change structural factors that cause people to have to be resilient?"
Robin Nusslock is associate professor of psychology and an IPR fellow.
Photo credit: iStock
Published: May 18, 2023.