Mexican American Mothers Reveal Challenges in Seeking Mental Healthcare for Their Teens
IPR anthropologist explains how moms navigate being a 'good mother' and what it might mean for policy
Get all our news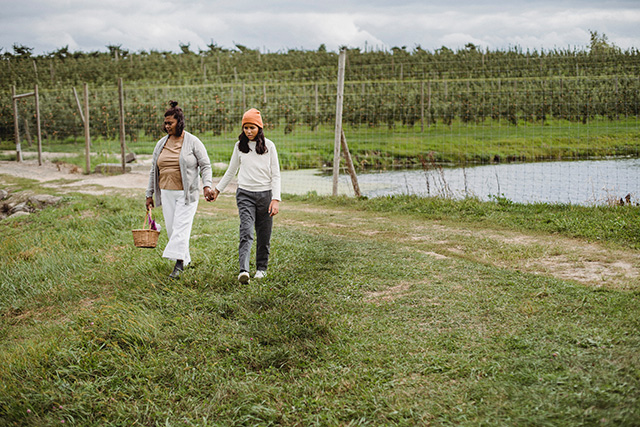 Research suggests that Mexican American adolescents may be at greater risk for major depression and suicide than White teenagers. In an effort to help their teens, some Mexican American parents—especially mothers—reach out to clinics to get mental healthcare for their children. IPR anthropologist Rebecca Seligman shows they face significant challenges in doing so.
Lucia, one Mexican American mother, told Seligman, "I get sad inside, and I'm like, 'Oh my, God, how am I gonna help him?' Sometimes I cry because I get stressed and depressed. I'm trying, I'm trying my best."
Based on her in-depth interviews with Mexican American mothers, Seligman finds that mothers face both internal challenges when seeking mental healthcare for their teenagers, such as navigating their own expectations of mothering, as well as societal challenges.
According to Seligman, some mothers feel that getting mental healthcare for their adolescents undermines their identity as "good mothers."
In her research, Seligman explores how Mexican American mothers navigate what it means to be a good mother and how societal factors affect their parenting styles and their children's outcomes. She conducted 18 months of fieldwork at an outpatient psychiatry clinic, including qualitative interviews with 37 adolescents, 21 mothers, and 17 clinicians.
Most mothers in the study were employed (66%) and educated, having either attended some college or a technical school (75%). The moms were evenly split between first-generation Americans—those immigrating to the U.S. as children or teens—and second-generation Americans born in the U.S. to Mexican-born parents.
"The common theme amongst many mothers is the feeling of stigma and blame from others, their families, and their communities," Seligman said.
Seligman also found that the mothers felt they had run out of options and reached the limits of their ability to manage their child's situation.
"The perceived sense of failure is closely linked to the idea that as moms, they're wholly responsible for their child's outcomes," Seligman said.
Seligman points out that Mexican American families often deal with significant distress caused by external factors such as poverty or racism. But instead of addressing such endemic causes, society locates people's problems within their own minds and brains—what Seligman calls "psychiatrization."
"The effect of pushing more and more problems into the medical sphere is that we undermine the call for social programs and get further away from addressing root causes of distress," she explained.
Seligman also points out that mothers are the ones mostly involved in their childcare, and a cultural tendency toward "maternal determinism" ties a child's wellbeing directly to the mother's actions.
This determinism, which implies impossibly high standards of caregiving, can also make moms targets for misguided policy interventions: Assuming a link between a mother's caregiving and a child's mental health issues, for example, can lead policymakers to target "bad mothers" for interventions instead of addressing more systemic causes of a child's mental health issues.
Still, Seligman said she was struck by how these mothers "were incredibly strong and resilient and resourceful."
Mercedes, one of the moms, told her, "You know, they say that when you see a psychiatrist, you're crazy, you know, but I know, I know I was doing right because I was getting her help."
Seligman's research suggests that these mothers need interventions that reinforce their self-advocacy and help them resist the impossible standards of intensive mothering that add to their already heavy burden. It suggests that mental health clinics may be a good place for these interventions since many parents are already coming to them for their children.
"This work underscores some of the same sets of factors that are setting adolescents up for distress are also setting up moms to feel like failures to not be able to live up to the ideologies of total mothering," she said.
Rebecca Seligman is associate professor of anthropology and an IPR fellow.
Photo credit: Pexels (Z. Chung)
Published: August 11, 2022.