New IPR Research: October 2022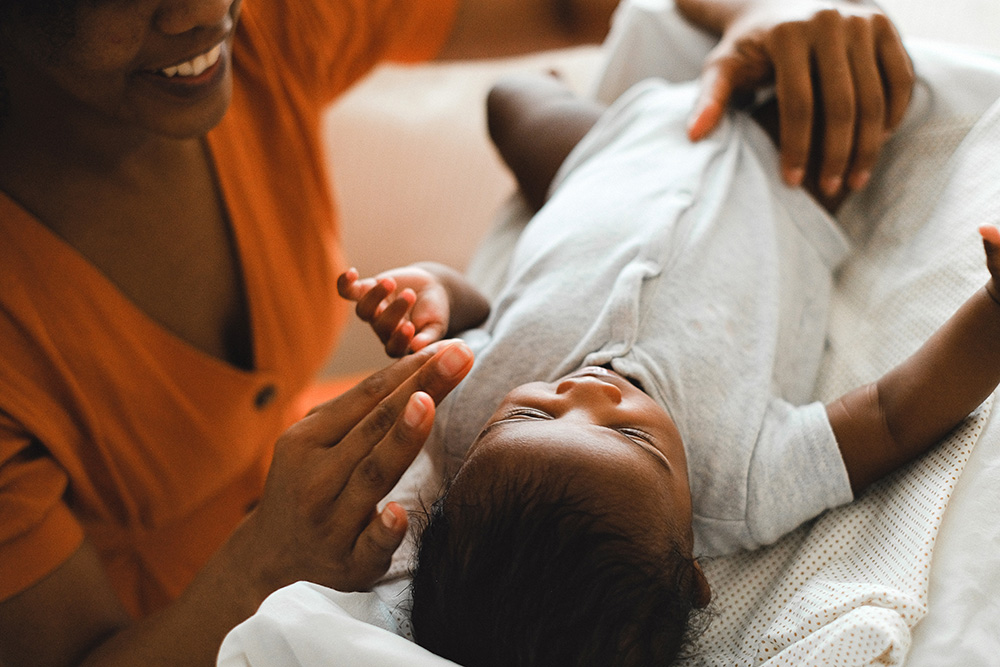 This month's new research from IPR faculty explores racial inequalities in birth weight among college-educated mothers, improving generalizability in academic studies, and how social psychology can contribute to improving education. The research also covers women's contraceptive use in Turkey, whether the access of wealthy donors and corporations to members of Congress translates into legislative action, and the connection between monetary sanctions and housing instability.
Social Disparities & Health
Racial Inequalities in Birth Weight Among College-Educated Mothers 
Black infants are more likely to be born with low birth weight compared to white infants in the U.S., and low birth weight has been connected to a mother's early-life disadvantage, such as living in poverty. In the American Journal of Preventive Medicine, former IPR postdoctoral fellows Stephanie Koning and Jessica Polos, Northwestern preventive medicine researcher Kiarri Kershaw, and IPR anthropologist Thomas McDade investigate how early-life disadvantage contributes to low birth weight among college-educated women. The researchers analyzed cohort data from the National Longitudinal Study of Adolescent to Adult Health, including the latest birth information among the 4,367 college-educated women in the cohort, between the ages of 33 and 44, who had given birth before the most recent survey wave, collected in 2016–18. They linked birth weight from this survey to a composite measure of early-life disadvantage, constructed from earlier cohort records, including parent surveys and information from their schools and home census tract during adolescence, such as poverty, welfare receipt, and peer drop-outs from school. They find that maternal early-life disadvantage was negatively associated with infant birth weight and accounted for signs of weathering, or declining birth weight with age, and racial birth weight inequities. Among Black mothers who experienced high early-life disadvantage, a one-year increase in maternal age at delivery was associated with lower birth weight by 26.07 grams. Similar declines were not found among Black mothers with low early-life disadvantage, nor white mothers with or without early-life disadvantage. The results reveal that early-life disadvantage among college-educated Black mothers continues to carry a disproportionate toll on their perinatal health, particularly at advanced maternal ages. The researchers argue that public health responses should be more proactive to address effects of early-life contexts and embedded racial inequities that can impact maternal and child health, particularly differential weathering. McDade is the Carlos Montezuma Professor of Anthropology.
Quantitative Methods for Policy Research
Improving Generalizability
Policymakers and decision-makers often want to know if a program, practice, or intervention could be useful in their community. This means that researchers planning evaluations of interventions need to do so with multiple populations in mind. For example, this might include estimating the average effect of the intervention across all schools in the United States, as well as providing estimates of the average effect for each of the 50 states. In the American Journal of Evaluation, IPR statistician Elizabeth Tipton shares how such studies should be planned so that they can estimate these multiple population average treatment effects. To do so, evaluators need to begin by understanding how the research will be used and for which decisions; this allows them to define, in advance, the populations under study. Tipton shows that the sampling and recruitment design that is optimal for one population may not be for another. For example, planning a study to generalize to the whole United States may lead to a very imprecise estimate of the intervention's effect in specific states (e.g., Alaska, Maine, or Georgia). To address this, she explores different compromise methods that can be used, thus resulting in better estimates for all the populations under study.
Education Policy
A Humanization Perspective on Social Psychology Education Research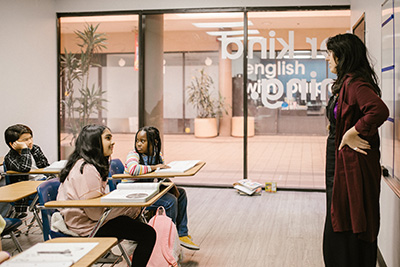 How can social psychology contribute to improving education and the relationship between educators and students? IPR faculty Mesmin Destin, a social psychologist, and Onnie Rogers, a developmental psychologist, along with psychology PhD student David Silverman, present a framework of humanizing principles to guide researchers in Social and Personality Psychology. Social psychology research has focused on the ways educators' beliefs about students' abilities directly and indirectly influence their learning, as well as the role of large social forces, such as racism, in teacher-student relations. The authors endorse including a humanizing perspective in research, meaning recognizing that every person has shared human qualities, needs, desires, and feelings. When specifically applied to education, humanization leads to acknowledging and nurturing students as capable and active participants in learning and to disrupting the hierarchies and structures found in schools that devalue some identities. To adopt a humanizing perspective, Destin, Rogers, and Silverman propose three steps. First, researchers should evaluate their assumptions and themselves for compatibility with humanizing principles. Next, they can either deepen and/or broaden their approaches, asking how can their ideas be focused or expanded to better recognize their subjects' humanity and experiences. The authors use the example of identity-based motivation theory, which focuses on how people form their identities in the context of their experience, to illustrate how applying the humanizing framework may benefit both researchers and educators. 
Child, Adolescent, & Family Studies
Women's Contraceptive Use in Turkey
What factors contribute to women's contraceptive use? In Studies in Family Planning, IPR sociologist Julia Behrman and Jeylan Erman of the University of Pennsylvania explore the connection between women's migration within Turkey and their use of contraceptives. The researchers analyzed data from the 2013 Turkish Demographic and Health Survey, which included 9,424 women, 57% of whom lived in urban areas as children and 43% in rural areas. The survey provides information on the ages at which key events in women's lives occurred, including when they first migrated, their first contraceptive use, and their first marriage and childbirth. Results show rural-urban discrepancies in modern contraceptive usage: Women raised in urban areas have a 13% higher likelihood of first using modern contraceptives than those from rural areas.  However, the study highlights that migration changes contraceptive usage in important dimensions: Migration is associated with significantly higher usage of modern contraceptive methods. This finding highlights the adaptation process—women adjust their reproductive behavior to match that of their new neighbors. Additionally, their research indicates rural areas have an increased need for reproductive care, and fertility rates fall when women move to urban areas.
Politics, Institutions, & Public Policy
Moneyed Interests and Legislative Action in Congress
Wealthy donors and large corporations have more access to Congress than the average American, but how that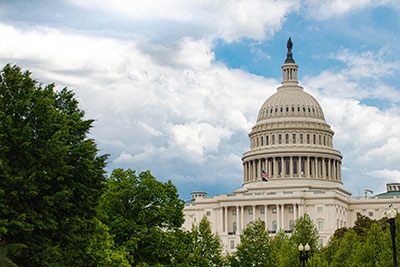 access translates into legislative action has been understudied. In Political Research Quarterly, political scientist and IPR associate Alexander Furnas and his colleagues examine how Congressional staffers use information from constituents, donors, and lobbyists to influence legislative action. In 2017, the researchers surveyed 436 congressional staff about whether they would take a meeting from a constituent, donor, or lobbyist, use information from the individual, and make a recommendation to their boss based on that information. They were also asked if they believed the individual represented the views of the district or state as a whole. The researchers discovered that staffers were not any more likely to meet with a donor or lobbyist compared to a constituent, but they were more likely to use information and make legislative recommendations if the information came from an ideologically aligned think tank. Staffers with more partisan views are the most likely to use politically aligned information. The results show that both Republicans and Democrats seek policy suggestions from those who hold the same views, but Republicans support policies favored by rich versus poor constituents. The researchers argue that as think tanks have become important producers and marketers of policy ideas, the results of their study raise concerns about the role they play in motivating legislative action.
Urban Policy & Community Development
Monetary Sanctions and Housing Instability
Research shows that homelessness can result in criminalization, and incarceration can lead to homelessness. In the Russell Sage Foundation Journal of the Social Sciences, sociologist, African American studies researcher, and IPR associate Mary Pattillo and her co-authors identify housing-related issues that put people in criminal court with legal financial obligations (LFOs) and explain how monetary sanctions worsen housing options. The researchers collected data from 2016 to 2018 for the Multi-State Study of Monetary Sanctions, which included surveys and interviews with 519 individuals with LFOs, interviews with 443 individuals working in the legal system, and 1,900 hours of courtroom observations. They also looked at a Federal Reserve survey of more than 12,000 participants in 2019 that included a question about whether participants or family members had unpaid legal expenses or court fines. The Federal Reserve survey showed that 6% of respondents had an unpaid legal fee or court fine, and these LFOs were associated with higher housing cost burdens and greater instability compared to those who didn't have LFOs. The data and interviews from the Multi-State Study of Monetary Sanctions reveal that half of the participants with LFOs had been homeless at some point in their lives. LFOs also exacerbate housing issues by making it challenging to pay for a mortgage or afford rent. While previous research highlights the connection between incarceration and homelessness, this study shows how unstable housing situations lead to financially costly entanglements with the law and how LFOs make it even more difficult for economically fragile individuals to afford housing. Pattillo is the Harold Washington Professor of Sociology and African American Studies. 
Photo credits: Pexels

Published: October 17, 2022.