Migration and Family Planning
IPR sociologist studies how migration affects women's contraception
Get all our news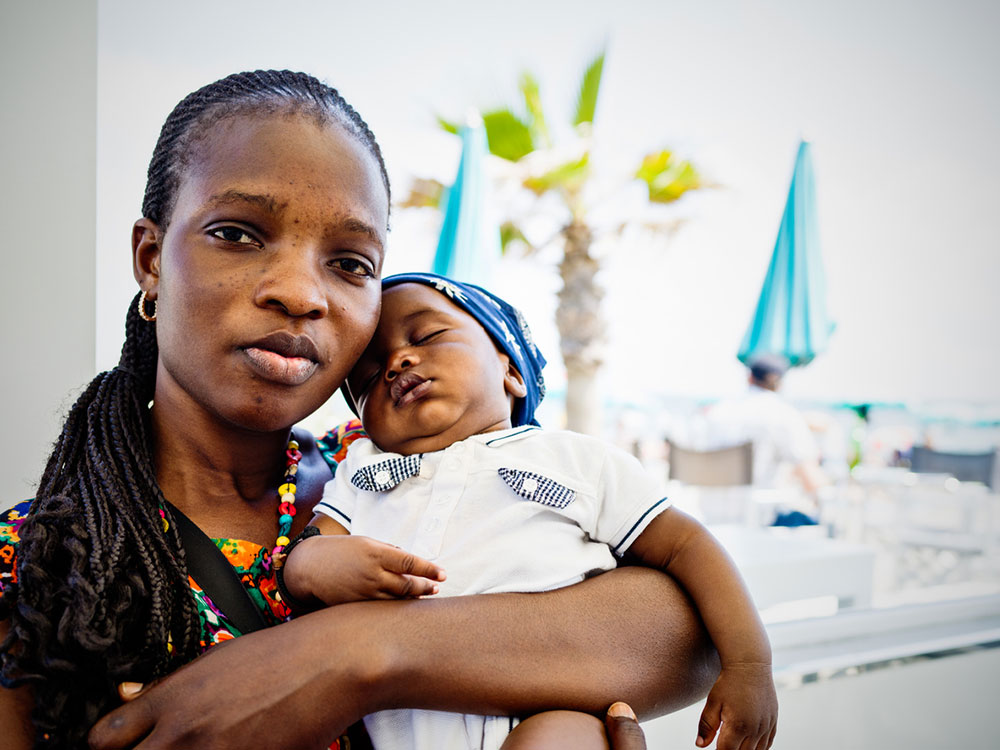 Can migrating to a very different society affect a woman's contraceptive use?
A new study in Demography by IPR sociologist Julia Behrman and her colleagues shows that it can. She and her colleagues find women from West and Central African countries who migrated to France came to use contraceptives in ways that are more similar to French women's than to their former countrywomen's.
To make comparisons, the researchers created a novel dataset using two existing surveys conducted between 2008–09 of women in sub-Saharan Africa and in France. The surveys asked about their contraceptive use, including long-acting, short-acting, and traditional methods. 
The new dataset compares the contraceptive use of 277 migrant women from Cameroon, Ivory Coast, Mali, Senegal, the Republic of the Congo, and the Democratic Republic of the Congo to that of 1,483 women in their origin countries and 1,393 native French women.
"We found that migration to France is associated with dramatic differences in women's contraceptive use," Behrman said.
They discovered migrant women had a 17 percentage point higher probability of using long-acting contraceptives, such as implants, and a 20 percentage point higher probability of using hormonal short-acting contraceptives, such as a pill, compared to women in their origin countries. Behrman suggests that these large differences may be because women who migrated to France have better access to healthcare when compared to women from their origin countries.
"Our results point to the importance of reproductive health policies that make highly effective forms of contraception widely available to migrant populations," Behrman said.
Since women who migrate might differ from those who do not, the researchers also controlled for background characteristics such as education and family size. The researchers show that even after accounting for these differences, they were not the reason for the increase in using contraceptives. 
This study is part of a larger National Science Foundation project on migration and fertility that Behrman is co-leading, and it adds to scholarship about whether and why migrants change their fertility plans. A recent report from the Project on Collaborative Research: Migration and Fertility that Behrman co-directs provides more detail about how relocation affects women migrants' reproductive lives.
"This is important to know because international migration involves a host of changes to women's reproductive lives, including their access to and use of contraception," Behrman said.
While contraceptive use is linked to fertility, she points out that it is often absent from scholarship investigating whether migrants adapt to the fertility norms of their new home.
Behrman and her colleagues have additional research in International Migration Review that also examines migration and fertility using similar data and methods.
"This type of research is crucial because it is often society's most vulnerable women who face the greatest challenges in accessing reproductive healthcare," Behrman said. "This may be particularly true of women who migrate internationally and who often lack access to healthcare, social networks, and/or financial resources that might be important for decisions about their fertility and family planning." 
Julia Behrman is assistant professor of sociology and an IPR fellow.
Photo credit: iStock

Published: February 3, 2022.