IPR Research Assistant Named as a 2021 Rising Star in Data Science
Abby Smith was recognized for her work in entity resolution and network science
Get all our news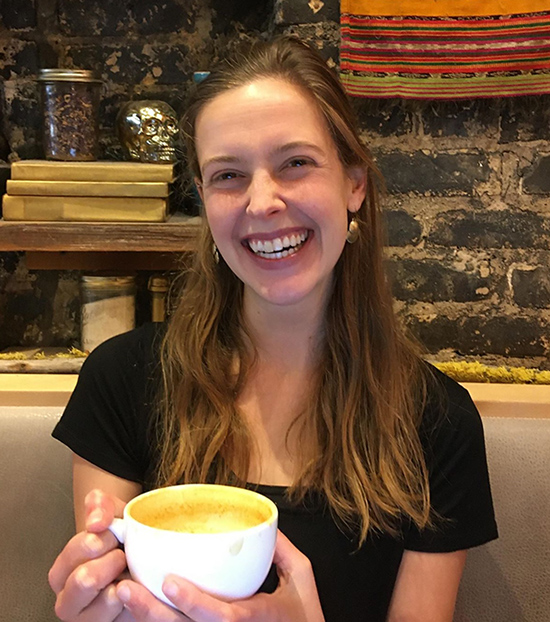 IPR graduate research assistant Abby Smith was named as one of the Center for Data and Computing's inaugural Rising Stars in Data Science.
The center, based at the University of Chicago, recognized 30 graduate students in 2021, the program's inaugural year. The program focuses on "celebrating and fast tracking the careers of exceptional data scientists at a critical inflection point in their career" as they transition out of their PhD programs.
"I was thrilled," Smith said. "It was nice to have some recognition that I'm on a potentially fruitful research trajectory."
During the two-day workshop focused on research and career panels, networking, and mentoring, Smith also presented her work on "Evaluating the Impact of Entity Resolution in Social Network Metrics."
Sometimes, datasets have duplicate entries caused by errors like misspellings or changes in address, she said. To identify duplicates, data scientists use a process called "entity resolution." One approach to entity resolution uses network science, which looks at the social relationships between people, to help identify and resolve those duplicate entries.
An example is determining if two people named Robert Brown and Bob Brown are the same person within a dataset. Using network science, Smith would examine their networks to see if they share similar social relationships. If they did, that would alert Smith to the possibility that Robert and Bob are the same person. 
However, Smith said there is not much research on the impact of entity resolution on smaller, real world social networks. Smith's research shows that deduplication could have drastic implications for measuring the true closeness and connectivity of a network community. 
Smith's work demonstrates how social science research findings can impact people and policy, and the importance of pre-processing to reveal a clearer picture of the relationships in networks of hard-to-reach communities. Her focus on people, and more specifically social good, is what she plans to pursue after she earns her PhD in statistics.
"I am interested in a career in mission-driven organizations and bringing good data science research practices to non-traditional environments," she said.
To learn more about Smith's research, you can hear her discuss her work in this podcast.
Photo credit: photo courtesy of Abby Smith
Published: May 7, 2021.