New IPR Research: August 2021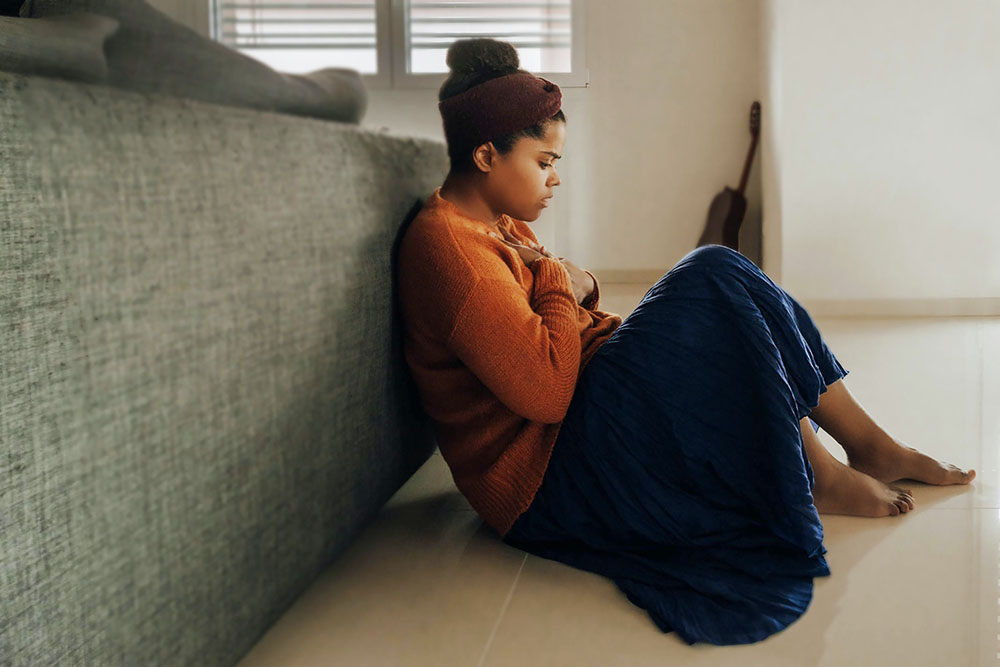 This month's new research from IPR faculty covers how racial discrimination gets under the skin, the case for teaching preregistration in graduate school, and improving work-related social interactions in schools. It also examines where the money in college sports goes, the impact of vicarious racism during COVID-19 on mental health, and whether firearm involvement during adolescence predict firearm violence during adulthood.
Social Disparities and Health 

 

  
Emotional Pathways to the Biological Embodiment of Racial Discrimination 
Discrimination may be a powerful trigger of feelings of embarrassment and shame, or negative social-evaluative (NSE) emotions. In a study published in Psychosomatic Medicine, IPR developmental psychologist Emma Adam and Emily Hittner, a former PhD student in human development and social policy, examine whether average and day-to-day changes in NSE emotion are pathways by which experiences of perceived racial discrimination get under the skin. They examined a sample of 102 Black and White adults taken from a larger longitudinal study of over 1,400 adolescents followed for over 20 years. Of the sample, 45% were Black, 61% were female, and the average family income was $75,905. Cortisol, the body's main stress hormone, was measured from saliva samples from participants right after waking, 30 minutes after waking, and before bed each day for one week. Participants' experiences of racial discrimination were assessed in work and school environments, and they were asked to self-report their emotional experiences each day that week. The findings show that discrimination was associated with NSE emotions, and NSE emotions were related to flatter cortisol slopes (less decline in cortisol levels across the day), which have been linked to poor mental and physical health. The researchers show NSE emotions are the link between perceived racial discrimination and cortisol. NSE emotions reported at the end of one day were also associated with flatter cortisol slopes the next day. These results suggest that negative emotions, and particularly NSE emotions, are important pathways through which racial discrimination gets under the skin. Adam is the Edwina S. Tarry Professor of Human Development and Social Policy.
Quantitative Methods for Policy Research
The Case for Teaching Preregistration in Graduate School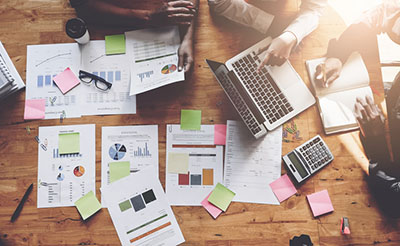 Preregistration—the public posting of research plans before a study is completed—is a new tool to address the issue of replicating research in psychological science. In preregistration, the researcher documents the hypotheses and methods before data collection or analysis and saves them in an unchangeable format. Psychologist and IPR associate Jennifer Tackett and three of her graduate students document a graduate workshop course on preregistration and make recommendations based on their experience in Canadian Psychology. The two main goals of the course were (1) to teach students to think critically about conducting research in psychological science and about how to draw conclusions, and (2) to give them hands-on experience in improving their methods and practices. As part of the workshop, students wrote preregistrations for their own projects and contributed to creating a preregistration template as they considered the challenges of unusual types of research such as archival and nonexperimental analysis. Participants agreed that one of the most useful outcomes of the course was a detailed preregistration checklist, which is available online. The authors note that other areas, in and beyond psychology, might benefit from a similar course.
Education Policy 
Improving Work-Related Social Interactions in Schools
Work-related, often chance, social interactions may lead to improvements in schools, but little is known about the factors that predict these interactions. In Teaching and Teacher Education, education professor and IPR associate James Spillane and his colleague explore the relationship between schools' physical infrastructures and the work-related social interactions of school leaders. They look at 14 elementary schools in a Midwestern suburban school district of roughly 5,900 students.  During 2011–12 and 2014­–15, the researchers conducted semi-structured interviews with school staff from five of the district schools to explore staff interactions around math instruction. Teachers and administrations in all the schools were surveyed in the spring of 2010­–13 about their work responsibilities, work-related social interactions, and room numbers. And the researchers measured physical proximity between workspaces using school floor plans. They find, first, that staff with leadership positions are located centrally in school buildings compared to teachers without formal leadership positions.  Second, leaders understood that they were physically isolated in their schools and would make efforts to be more visible to colleagues by leaving their office doors open, visiting classrooms, and trying to engage in face-to-face interactions. Third, teachers also had to travel further to leaders than to non-leaders for work-related advice. The researchers urge school planners to consider physical placement of leaders, their usual routes through the building, as well as schedules and routines to ease the burden on formal leaders and increase interactions with their colleagues. Spillane is the Spencer T. and Ann W. Olin Professor in Learning and Organizational Change.
Politics, Institutions, and Public Policy
Who Makes Money from College Sports?
High profile sports like football and men's basketball are known to be money makers for colleges and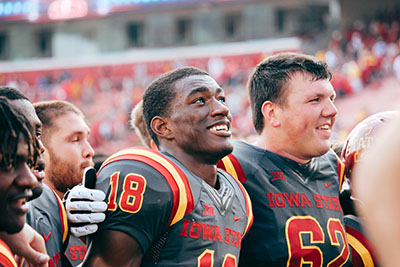 universities, but unlike professional athletes, college athletes do not profit from the revenues their activities generate. In a working paper, economist and IPR associate Craig Garthwaite and his co-authors use revenue and expense data for 64 of the 65 NCAA Division 1 Football Subdivision (FBS) schools for 2006–2019, as well as rosters of students matched with neighborhood socioeconomic characteristics, to investigate rent-sharing in collegiate sports. Rent-sharing—here, the transfer of excess profits from revenue sports, like football and men's basketball, to lower profile non-revenue sports—is common in intercollegiate athletics. The researchers find that this results in moving resources away from revenue sports played by students who are more likely to be Black and from poor neighborhoods to non-revenue sports where students are more likely to be White and from higher-income neighborhoods. The authors estimate that the average football and men's basketball player at FBS schools came from high schools with median family median incomes of $58,400, while players for other sports attended high schools with a median family income of $80,000. Nearly half of football and men's basketball players in the sample were Black compared to just 11% in other sports. This study provides data relevant to recent ethical debates and legislative disputes over student-athlete compensation. Garthwaite is the Herman Smith Research Professor in Hospital and Health Services Management.
Poverty, Race & Inequality
The Impact of Vicarious Racism During COVID-19 on Mental Health 
During the COVID-19 pandemic, experiences of vicarious racism—hearing about racism directed toward one's racial group or racist acts committed against other racial group members—and vigilance about racial discrimination have been prominent. In Public Health Reports, IPR developmental psychologist Onnie Rogers, in collaboration with project lead David Chae of Tulane University and their co-authors, study the relation vicarious racism and vigilance about racial discrimination have to symptoms of depression and anxiety among Asian and Black Americans. The researchers used data from a cross-sectional study of 604 Asian Americans and 844 Black Americans adults in five cities. The data, collected between May 21–July 15, 2020, as part of Chae's Uncovering COVID-19 Experiences and Realities (UnCOVER) Study, measured the frequency they experienced vicarious racism, such as thinking about others' experience of racism, and racial discrimination-related vigilance, such as avoiding going to a place. They also measured the frequency of symptoms of depression and anxiety during the pandemic. Half of Asian American participants and over 60% of Black participants reported their experiences of vicarious racism during the COVID-19 pandemic were "more than usual," and 40% of Asian participants and 67% of Black participants reported they experienced some form of vigilance about once a week or more. Both Asian and Black Americans who reported greater vicarious racism and vigilance had more symptoms of depression and anxiety. The results indicate the experiences of vicarious racism and vigilance about racial discrimination may contribute to increased mental health problems among Asian and Black Americans. The researchers argue anti-racism policies should be implemented across institutional settings for better public health.
Urban Policy and Community Development 
The Link Between Firearm Involvement During Adolescence and Firearm Perpetration in Adulthood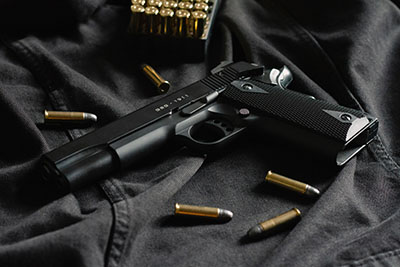 Does firearm involvement during adolescence predict firearm violence during adulthood? In JAMA Network Open, behavioral scientist and IPR associate Linda Teplin and her co-authors examine this connection based on data from the Northwestern Juvenile Project, a 16-year longitudinal study of youth in detention.  They studied 1,829 participants randomly selected from a juvenile detention center when they were ages 10-18. Researchers continued to interview them for the next 16 years, completing a total of 17,766 interviews. During adolescence, the participants reported their firearm use (shoot, threaten), access (ownership, ease of use, firearm in the household), and victimization (threatened with a weapon). The outcome variables were the perpetration of violence and firearm ownership during adulthood. The results show a connection between almost all forms of firearm involvement during adolescence and firearm violence in adulthood. For example, participants who were threatened with weapons as adolescents were 3.1 times more likely to commit firearm violence as adults. These findings demonstrate that firearm involvement during adolescence is a risk factor for subsequent firearm use and ownership in adulthood. Teplin and her co-authors call for several reforms that communities and caregivers can take to help high-risk youth and minimize firearm deaths, such as preventive interventions. They also propose that pediatricians educate caregivers how to safely store firearms.  Teplin is the Owen L. Coon Professor of Psychiatry and Behavioral Sciences.
Photo credits: iStock and Unsplash 

Published: August 11, 2021.