Soledad McGrath Joins IPR's N3 as Executive Director
Legal and policy expert discusses new role and 'coming home' to Northwestern
Get all our news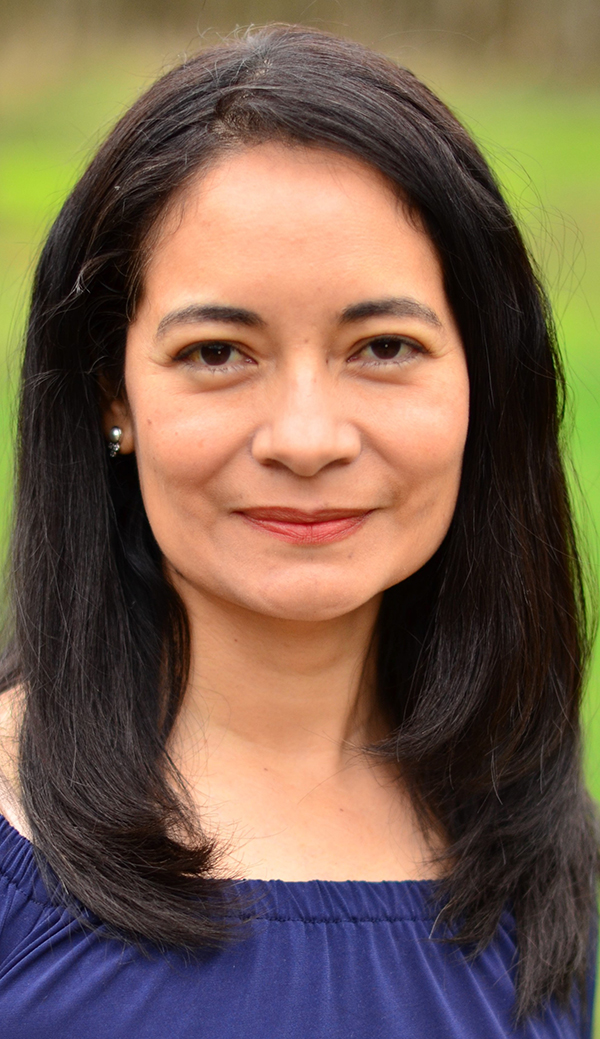 On May 1, Soledad Adrianzén McGrath
(WCAS 98) joined the Northwestern Neighborhood & Network Initiative,
or N3, as its first executive director.
McGrath, who returns to Northwestern where she received her B.A. in Comparative Literature and Latin American Studies, has worked as a corporate and pro bono lawyer, public policy advocate, and a program officer for the Joyce and MacArthur Foundations. She holds a law degree from Emory University.
"Since launching her career as a corporate lawyer, Soledad has been committed to working on behalf of underserved communities," said IPR sociologist Andrew Papachristos, N3's founding faculty director. "Her vision, leadership, and commitment to engaged research and practice represents a watershed moment for N3, IPR, and Northwestern."
Papachristos started N3 when he joined Northwestern from Yale University in 2018. N3 leverages network science and brings together faculty, students, and data scientists with community partners and policymakers to study how neighborhood residents and institutions are connected and how those networks relate to crime and gun violence.
"I was really excited by the opportunity to join a team of researchers who are doing some of the most innovative work around the country right now in the area of public safety," McGrath said.
McGrath was first drawn to criminal justice work through her job as a corporate attorney. She took on pro bono cases representing youth in truancy court, children in high-conflict custody cases, and women seeking protective orders in cases involving intimate partner violence.
"I found [my pro bono work] to be incredibly rewarding, and the experiences with my clients were so powerful that I wanted to dedicate my career to serving in the public interest," McGrath explained.
She later worked on policy related to children and families and then justice reform initiatives at the MacArthur and Joyce Foundations.
While she enjoyed her time in philanthropy, she was interested in N3 because she wanted to get back to her early-career policy roots. She was especially motivated to take the position because of the group's commitment to collaborate with community partners to address pressing public safety issues.
Part of McGrath's role will involve interacting with potential partners to help translate the resulting research to actionable recommendations and highlight its policy-relevance. She says one of N3's strengths is its work to eliminate barriers and negative perceptions some community members may have about researchers. 
McGrath compares N3 to an exciting "start-up" and is ready to help guide the research group as it considers its direction over the coming 5–10 years. She sees N3 as already making a mark at Northwestern. 
"I see my role as building on a really strong foundation that already exists," McGrath said. 
When it comes to justice reform in Chicago, the county, and the state, McGrath said there have been encouraging changes as systems leaders and policymakers recognize the need to develop strong, trusting relationships with diverse communities across the region. She noted that there is also more openness to hear from people directly impacted by the justice system, including formerly incarcerated individuals, as well as members of communities that have been disproportionately impacted by violence.  
"That's where N3 is really poised and primed to be a strong partner in those efforts," McGrath pointed out.
An additional benefit of joining N3 for McGrath is the return to her alma mater, which she says was always a supportive place as a student. She stayed connected to the university while serving as co-president of the Latino Alumni Association, and she is eager to apply her expertise as a member of the N3 team. 
"When I had the opportunity to come back, it was just like coming home," McGrath said.
Read more about McGrath and N3.
Photo courtesy of Soledad McGrath
Published: May 27, 2020.