Study Finds Connection Between Populist Ideology and Criminal Behavior
IPR researcher links "America First" beliefs and lifetime criminal arrests
Get all our news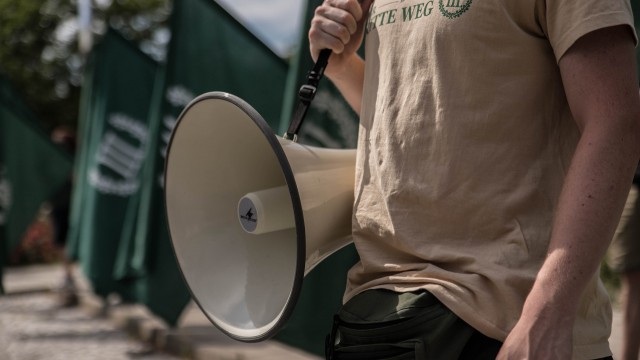 During this socially volatile moment in the U.S., is there a connection between having been arrested and belief in the "American First" ideology espoused by President Trump?
A new study co-authored by sociologist and IPR associate John Hagan finds clues in the beliefs that "America First" populism expresses — beliefs that reflect economic frustrations and social boundaries drawn against "outsiders" and internationalism. Hagan and his co-authors find an association between these "America First" beliefs and lifetime criminal arrests. 
"There are suggestions that the current populist movement taps into underlying economic frustrations, and that it is linked to violence, including research on incitement and hate crimes," Hagan said. He added that the study draws on research from outside the U.S. looking at how exclusionary political views connect with crime and violence. 
Hagan and his co-authors looked at the relationship between hostility toward outsiders and criminal arrests, attempting to understand how current populist ideas might be connected to perceptions of crisis, justice, inequality and crime.
"Our findings are based on data from the National Elections Study," Hagan said. "They are consistent with the view that the 'America First' political belief system is a potentially dangerous form of nationalist extremism, which urgently calls for greater study and scientific understanding." 
The study is called "America First Populism, Social Volatility, and Self-Reported Arrests" and was recently published in the Proceedings of the National Academy of Sciences (PNAS). Hagan co-authored of the study with professor Ron Levi and Ph.D. candidate Ioana Sendroiu, both at the University of Toronto. 
John Hagan is John D. MacArthur Professor of Sociology and Law and an IPR associate. 
Photo credit: Pixabay
Published: October 21, 2020.