Democrats and Republicans Despise the Other Party More Than They Love Their Own
Supporters of political parties now operate like warring sects
Get all our news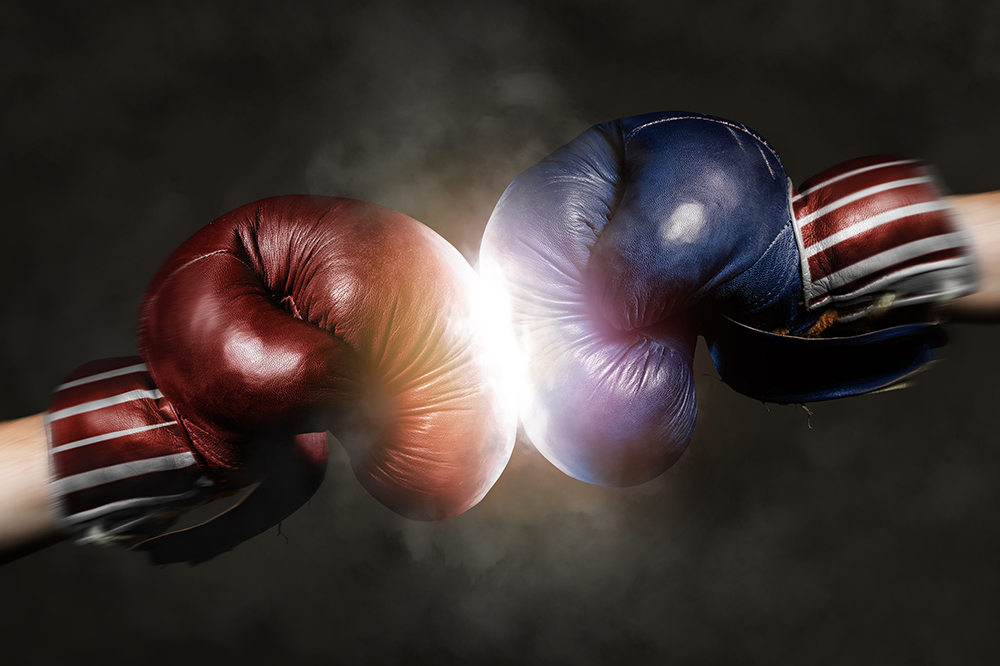 Political polarization between U.S. parties has only escalated since Newt Gingrich's partisan attacks against President Bill Clinton in the 1990s. But for the first time, contempt for the other political party is greater than affection for one's own, according to a new study published in the journal Science by social psychologist and IPR associate Eli Finkel, IPR political scientists James Druckman and Mary McGrath, and others.
The authors coin the term "political sectarianism" to describe the bitter partisanship. Like religious sectarianism, the political version is marked by powerful emotions about sin, public shaming, and those who abandon or renounce the political faith.
"The current state of political sectarianism produces prejudice, discrimination, and cognitive distortion, undermining the ability of government to serve its core functions of representing the people and solving the nation's problems," Finkel said.
Using nationally representative survey data since the 1970s, the researchers measured the difference over time between Americans' affection for adherents of their own party and dislike of the supporters of the other. Although affection remains steady for one's own, loathing for the other now exceeds it. Out-party hatred now dominates our politics.
"Things have gotten much more severe in the past decade, and there is no sign we've hit bottom," Druckman said. "As much as the parties differ from one another, partisans perceive even greater differences, believing, for example, that the other party is ideologically extreme, engaged, and hostile." 
Drawing on an interdisciplinary team from political science, psychology, sociology, economics, management, and computational social science, the researchers identify causes of political sectarianism and propose some ways to mitigate it. They pinpoint othering the opposing party, aversion to the other party, and moralization—or attaching immorality to the other party—as the key elements of political sectarianism.
Possible ways to correct it include encouraging people to engage with those in the other party and broader, structural changes in social media, campaign finance, and gerrymandering.
"If the differences between Democrats and Republicans really were as extreme as Americans believe, that could help to explain the contempt," Finkel noted. "But these differences exist more in people's heads than in reality. There's a whole lot of common ground, but Americans struggle to see it."
Read the complete news article.
Source: Finkel, E., C. Bail, M. Cikara, P. Ditto, S. Iyengar, S. Klar, L. Mason, M. McGrath, B. Nyhan, D. Rand, L. Skitka, J. Tucker, J. Van Bavel, C. Wang, and J. Druckman. 2020 (October 30). Political sectarianism in America. Science 370(6516): 533–36.
Eli Finkel is professor of psychology and management and organizations, and an IPR associate. James Druckman is Payson S. Wild Professor of Political Science and IPR associate director and fellow. Mary McGrath is assistant professor of political science and an IPR fellow.
 Photo credit: Gutzemberg, istockphoto.com
Published: November 1, 2020.