Another Fallout from the Pandemic: The Widening Gender Pay Gap
Study calculates women's wages might not recover before 2040
Get all our news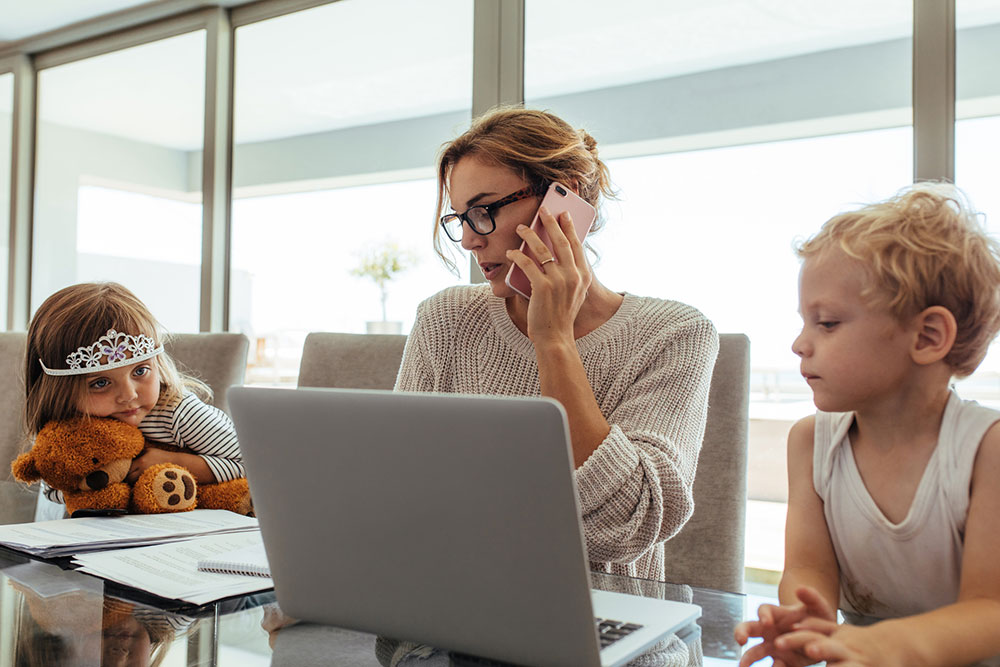 When the coronavirus shut down the economy, U.S. working women were hit with what has been called the "shecession": They lost jobs in greater numbers than in previous downturns and working mothers saw their childcare responsibilities increase when schools closed.
Economist and IPR associate Matthias Doepke and his co-authors show this combination of women's job losses, mostly in the service sector, and juggling work with extra childcare has caused many of them to leave the work force. It also differs from all previous recessions where unemployment hit men harder.
"The primary reason for the rise in the wage gap is that losing employment during a recession has been shown to have a large and persistent negative effect on future earnings," Doepke said. "It takes time to find a new job, and more often than not the new job will have lower earnings, less employment security, and lesser career prospects."
He says because the decline in women's employment was much larger than men's, it will depress women's earnings and widen the gap in wages by up to 5%. And he calculates that gap may not return to pre-pandemic levels for nearly 20 years. This is different than a normal recession when the gender gap slightly decreases.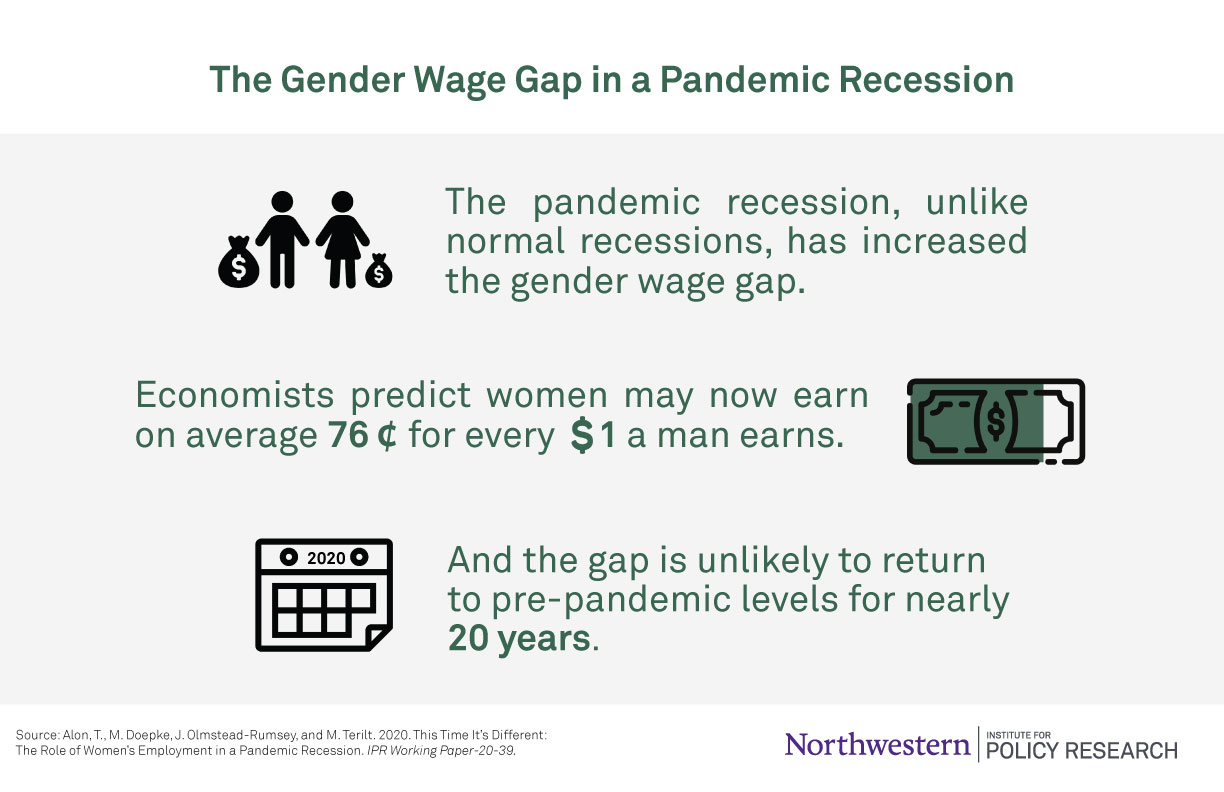 Doepke also points to long-term economic consequences. When their husband or partner lost a job in other recessions, women typically held on to theirs, absorbing some of the economic shock. Without this buffer many families have been forced to reduce spending. These reductions will affect overall demand sharply—especially now that stimulus payments have expired—threatening to deepen the recession and delaying recovery.
One way the government could lessen the pandemic's negative impact on women is by helping preserve existing employment relationships through subsidized furlough pay, such as those in the now-expired CARES Act. European countries have successfully implemented this type of policy, Doepke said. In retrospect, opening schools was critical to keeping some women in the workforce.
"A policy that would have prioritized opening schools safely, rather than, say, opening bars and indoor dining while infection rates were still high, would have much reduced families' childcare needs and allowed many parents, particularly mothers, to resume employment," Doepke said.
While these kinds of policies could still help, he points out that damage has already been done because of limited government action. Despite the grim findings of their study, Doepke and his co-authors argue that this recession could trigger changes that could ultimately reduce gender inequality in the long run.
"Down the road, increased support for childcare, such as universal preschool, and increased employment flexibility on the part of employers, such as continuing to offer working-from-home after the crisis, can help reduce the conflicts between career and family that hold back women's opportunities," he said.
Matthias Doepke is the HSBC Research Professor in Economics and an IPR associate.
Photo credit: iStock
Published: December 16, 2020.