IPR Researcher to Discuss New Book on HIV/AIDS Epidemic
Celeste Watkins-Hayes to speak with Medill's Steven Thrasher in October
Get all our news
"It's a deep honor to moderate this talk between these two magnificent authors," Steven Thrasher said. "In respectively chronicling how Black America used morning radio to talk about the news, and also how women navigated services for HIV/AIDS, their books are an insight not just into the lives of African Americans, but into America itself."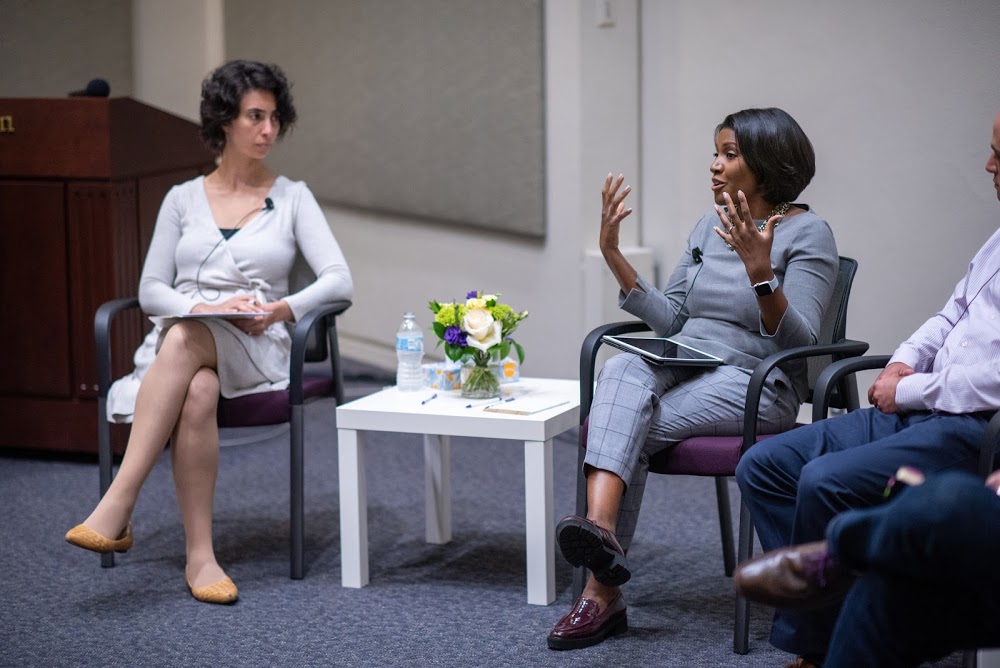 IPR fellow Celeste Watkins-Hayes will discuss her new book "Remaking a Life" on October 2. 
Steven Thrasher, the inaugural Daniel H. Renberg Chair of social justice in reporting and an assistant professor of journalism at Medill, will moderate a discussion between Northwestern University professors Micaela di Leonardo and IPR sociologist and African American studies researcher Celeste Watkins-Hayes, both authors of new books released in 2019.
The fall book event, hosted by the University's Department of African American Studies, will be held at 4:30 p.m. Wednesday, Oct. 2 in the Guild Lounge in Scott Hall, 601 University Place on the University's Evanston campus.
"It's a deep honor to moderate this talk between these two magnificent authors," Thrasher said. "In respectively chronicling how Black America used morning radio to talk about the news, and also how women navigated services for HIV/AIDS, their books are an insight not just into the lives of African Americans, but into America itself." 
di Leonardo, professor of anthropology, will discuss her new book, "Black Radio/Black Resistance: The Life & Times of The Tom Joyner Morning Show" (Oxford University Press), which illuminates American race, gender and class politics "from the blackside" through considering "The Tom Joyner Morning Show," the wildly popular syndicated drive-time show showcasing progressive politics, wicked humor, and deeply satisfying adult soul music. Surprisingly under-appreciated by journalists and scholars over its quarter-century run, "TJMS" constituted an adult black counterpublic, encouraging solidarity, protest, and deep electoral engagement. 
Watkins-Hayes will discuss her new book, "Remaking a Life: How Women Living with HIV/AIDS Confront Inequality" (University of California Press). The work is based on more than a decade of interviews with more than 100 women living with HIV/AIDS as well as activists, advocates, policy makers and service providers involved in HIV work. What she found was remarkable — women moving from dying from HIV to living with HIV to thriving despite HIV — and other injuries of inequality, done with the support of the HIV/AIDS community.
Published: September 30, 2019.