Study Finds 'Growth Mindset' Intervention Taking Less Than an Hour Raises Grades for Ninth Graders
Study Finds 'Growth Mindset' Intervention Taking Less Than an Hour Raises Grades for Ninth Graders
Intervention studied by IPR faculty is first to show national applicability, breaks new methodological ground
Get all our news
The researchers hypothesized that the effects of the mindset growth intervention would be stronger for some types of schools and students than others and designed a rigorous study that could test for such differences.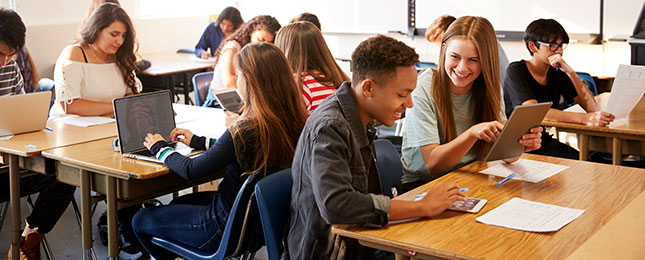 IPR's Elizabeth Tipton worked on a study looking at the academic benefits of an online program designed to help students develop a growth mindset.
A groundbreaking study of more than 12,000 ninth grade U.S. students has revealed how a brief, low-cost, online program that takes less than an hour to complete can help students develop a growth mindset and improve their academic achievement. A growth mindset is the belief that a person's intellectual abilities are not fixed and can be further developed. 
Published in the journal Nature on August 7, the nationally representative study showed that both lower- and higher-achieving students benefited from the program. Lower-achieving students had significantly higher grades in ninth grade, on average, and both lower- and higher-achieving students were more likely to enroll in more challenging math courses their sophomore year. The program increased achievement as much as, and in some cases more than, previously evaluated, larger-scale education interventions costing far more and taking far longer to complete. 
Conducted by an interdisciplinary team of leading economists, psychologists, sociologists, education researchers, and statisticians from the University of Texas at Austin, University of California, Irvine, Stanford University, and Northwestern University, among others, the National Study of Learning Mindsets is as notable for its methodology to investigate the differences, or heterogeneity, in treatment effects as its findings. It marks a turning point for future studies and what they might reveal about determining more precisely when, where, and for whom an intervention works best.
"We wanted to get a causal estimate that could be generalized very clearly to the national population of public high schools," said IPR statistician Elizabeth Tipton, who worked to develop the study's unique methodology with UT's David Yeager, Michigan State's Barbara Schneider, and ICF International's Ronaldo Iachan. "It is really pushing the envelope on what can be done."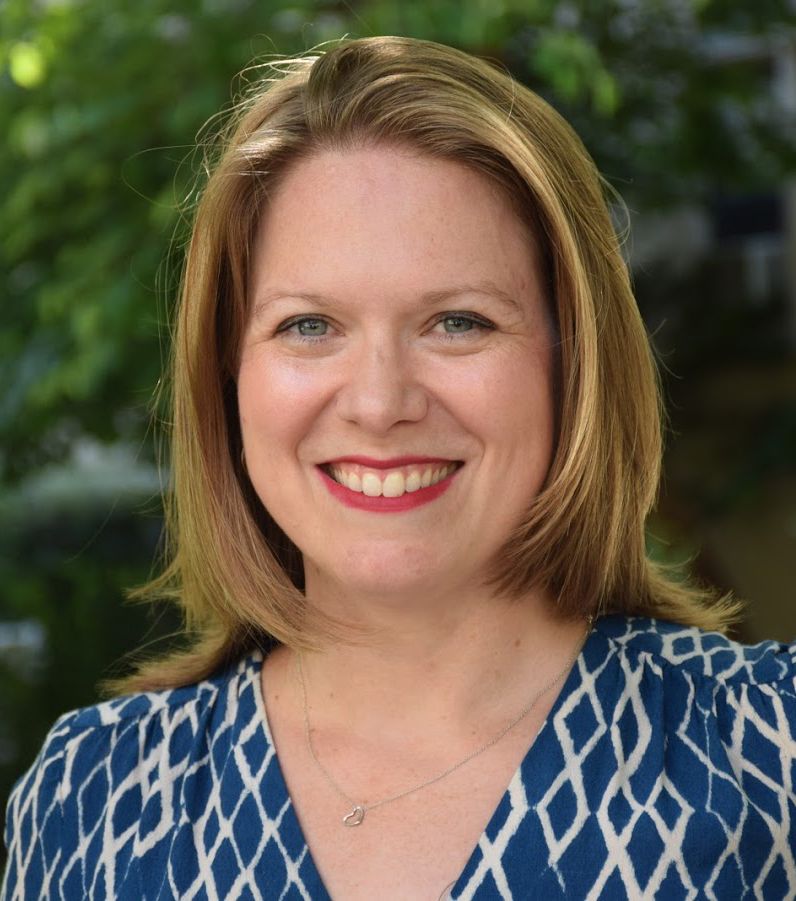 The researchers randomly selected regular public high schools—representative of the 12,000 across the nation—and then randomly assigned ninth graders within each of these high schools to a group that either followed the online mindset growth program (the treatment group) or followed another online activity (the control group). Overall, 65 of the randomly selected schools provided data on students' grades that researchers then analyzed for the study.
Tipton said it is the first time an experimental study in education or social psychology has used a random, nationally representative sample—rather than a convenience sample, in which schools are selected because they are easily accessible, not randomly. Using such a national probability sample allows researchers to determine if "an intervention works in a national population," Tipton said.
Past studies have shown mixed effects for growth mindset interventions, with some showing small effects and others showing larger ones.
"These mixed findings result from both differences in the types of interventions, as well as from not using nationally representative samples in ways that rule out other competing hypotheses," Tipton said.
The researchers hypothesized that the effects of the mindset growth intervention would be stronger for some types of schools and students than others and designed a rigorous study that could test for such differences. Though the overall effect might be small when looking at all schools, particular types of schools, such as those performing in the bottom 75% of academic achievement, showed larger effects from the intervention.
"This helps explain why some previous studies find effects but others do not," Tipton said, noting that the study findings did confirm their hypotheses. "This study shows that school context matters; in which case, convenience samples are not adequate."
The study's research methodology team overcame a wide variety of issues to examine variation (heterogeneity) in treatment effects within this single study. Their strategies included:
Recruiting a nationally representative sample of schools by randomly selecting schools
Randomly assigning students within schools to treatments
Using a professional research company to conduct the intervention
Limiting the number of competing hypotheses to two (school racial composition and school achievement) to avoid false conclusions about subgroup effects
Pre-registering the analyses, number of statistical tests, and predictions
Conducting a blinded Bayesian analysis to confirm results
The Growth Mindset for Ninth Graders' intervention tested in the study is now freely available to schools in the U.S. and Canada at https://www.perts.net/orientation/hg.
More information about the National Study of Learning Mindsets and the intervention is available at https://studentexperiencenetwork.org/press-release-results-from-the-national-study-of-learning-mindsets/
Elizabeth Tipton is associate professor of statistics and an IPR fellow. She co-directs the STEPP Center with IPR education researcher and statistician Larry Hedges. 
Published: August 7, 2019.