Faculty Spotlight: Ofer Malamud
An international perspective on education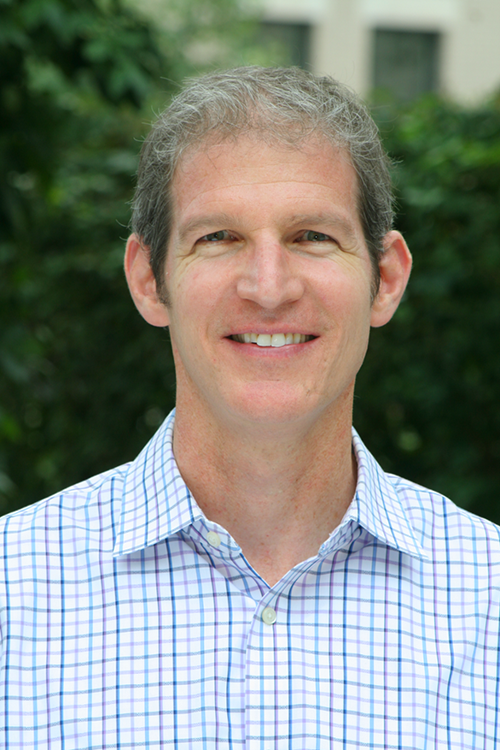 A global outlook on decision making comes naturally to IPR economist Ofer Malamud. Born in Israel, his family moved to Japan when he was 6 years old, and then three years later to Hong Kong, where he attended a British secondary school.
After debating whether to attend university in England, where he would need to declare his major immediately, or in America, he opted for Harvard University. This turned out to be prescient for two reasons: His initial leanings to declare a major in computer science or applied mathematics eventually gave way to economics and philosophy, Malamud recounted. And second: His switch in majors also would lead him to become a labor economist and to study the exact same problem he faced when choosing where to go to college.
His international upbringing is also reflected in his investigations of different policies and interventions outside of the United States. He sees them as providing a broader perspective and more compelling research.
"There are big advantages to looking at similar policies across countries, and also learning from their different policies," he explained.
Matching to a College Major
Drawing from his experience in trying to pin down his own major, Malamud decided to study the impact of specializing earlier versus later in a student's college trajectory. He tracked graduates of Scottish universities, which are similar to American undergraduate education programs in requiring some general study before specialization, and English ones, which require students to choose their field when they apply for admission. 
In Labour and Industrial and Labor Relations Review, he examined whether graduates from each system remained in their field of study in their work lives. Though students in English universities accumulated more specific skills in their chosen fields, they were more likely to switch to an unrelated occupation than their Scottish peers who specialized later. They also experienced larger drops in earnings from switching. He concluded that under the English system of early specialization, more people made mistakes about what was a good match for them than in Scottish programs with later specialization.
To Malamud, education is more than learned skills—it is also learning how well a student is "matched" to a subject of study.
"It's not just a question of which system is better," he said. "The takeaway is that being well-matched is important."
Does Technology Improve Children's Learning?
To study how technology use affects children, Malamud is investigating children's computer usage in Romania, Peru, and Chile. In all three countries, he and his co-authors investigate what happens when students and their families acquire no-cost computers through nonprofit or government programs.
Malamud and his co-author Cristian Pop-Eleches of Columbia University examined how Romanian children fared after a government program subsidized computer purchases for low-income families in 2008. Their evidence, published in the Quarterly Journal of Economics, revealed a student in a household that got a computer had significantly lower school grades in math, Romanian, and English. One upside was that they did acquire better computer skills.
Malamud and Pop-Eleches also observed that parental rules about homework and computer use lessened the negative effects of having a computer at home.
In related work, he and his co-authors found that providing home computers and internet in Peru resulted in improvements in digital skills but no gain in children's academic achievement or cognitive skills. Teachers reported that students who had received computers expended less effort on their school work. 
To see how best to encourage parental monitoring and rulemaking, Malamud and two co-authors ran a randomized trial in Chile, where that program included a free year of internet access with the computer. The researchers tracked daily internet usage and sent weekly text messages to parents about their children's actual internet usage. Students of parents who received the messages reduced their computer use by 6–10 percent overall.
The overall findings from these three studies are likely not what the technology providers originally expected: "Home computers and internet do not necessarily confer academic benefits, even if they improve digital skills," Malamud said. Follow-up research continues. 
Human Capital and Work
In addition to technology, Malamud also brings an educational perspective to bear on his research into human capital accumulation—or how people create the stock of skills, habits, and characteristics that allow them to work and produce economic value.
He examines the effects of college education on major outcomes in people's lives, such as mortality, careers, and earnings. He estimates that college education led to an 8–10 percent decrease in mortality in a study of men eligible for the draft during the Vietnam War. And despite rising college costs and student loan debt, he determines that a college education remains a good financial investment for most people and is associated with better health and longer lives.
Throughout his work, he brings a rigorous quantitative approach to issues of wide impact and importance across the world.
"I hope to bring a broad perspective to important determinants in people's lives," he said. 
Ofer Malamud is an associate professor of human development and social policy and an IPR fellow.
Published: May 30, 2018.