How Childcare Affects Dads' Testosterone
IPR's Christopher Kuzawa investigates role of nonparental caretakers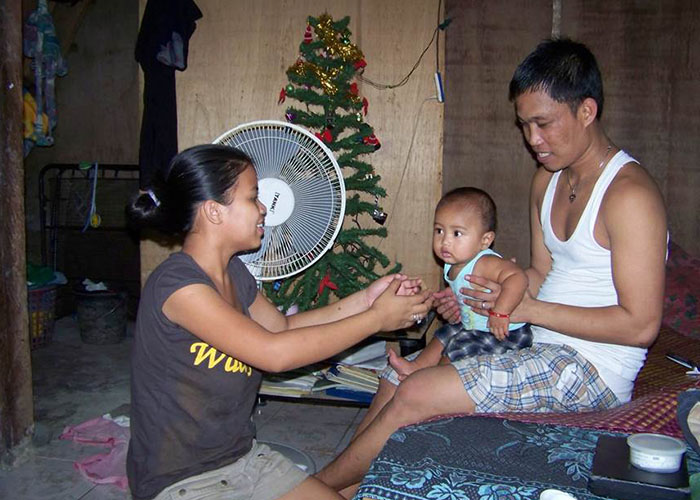 A family in Cebu, Philippines, participates in a longitudinal study on childcare and fathers' testosterone.
In a 2011 study, IPR biological anthropologist Christopher Kuzawa, with his then-graduate student Lee Gettler and colleague Thomas McDade, discovered that a man's testosterone levels drop when he becomes a father, presumably making him more likely to stick around to help raise his child.
The study, published in the Proceedings of the National Academy of Sciences, was the first to use longitudinal data to demonstrate that this phenomenon—previously observed in birds and other species—was also true in humans. But it also left many unanswered questions.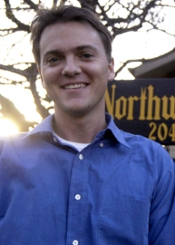 Christopher Kuzawa
For instance, are new fathers who experience larger declines in testosterone better parents and spouses than fathers who experience smaller declines? Do their children fare better in school?  And is there anything that might bump testosterone levels back up again?
To answer these and other questions, Kuzawa and his team are conducting a new study, funded by the National Science Foundation, that is allowing them to follow up with these young fathers.  The participants in the study come from the Cebu Longitudinal Health and Nutrition Survey, which has followed more than 3,000 pregnant mothers and their children in the Philippines since 1983. With this new NSF study, Kuzawa's team has measured men's testosterone levels over the course of nearly a decade (2005–14), allowing them to examine the effects of life events like marriage, fatherhood, and divorce on health, well-being, and education outcomes, among others.
In addition to looking at fathers' testosterone levels, Kuzawa and his team will also measure how satisfied they and their spouses are with their marriages and how their children do in school, in addition to one new metric: "For the first time, we're going to start quantifying how much time various members of the family are involved in raising the child," Kuzawa said.
"One of our running hypotheses is that it is interacting with and engaging with a child—physically being present—that is driving hormones down," he said. "It's not just the fact that you're a father."
The 2011 study was "groundbreaking in showing this longitudinal relationship," Kuzawa said. "Now, the question is: Does it matter, and does it actually have the effects that everybody thinks it has?"
Christopher Kuzawa is professor of anthropology and an IPR fellow. 
Photo credit: E.A. Quinn, former Northwestern postdoctoral student
Published: February 25, 2016.