Women, Work, and Worship in Lincoln's Midwest
Book contrasts with elite masculine perspective of mid-19th century life in America
Get all our news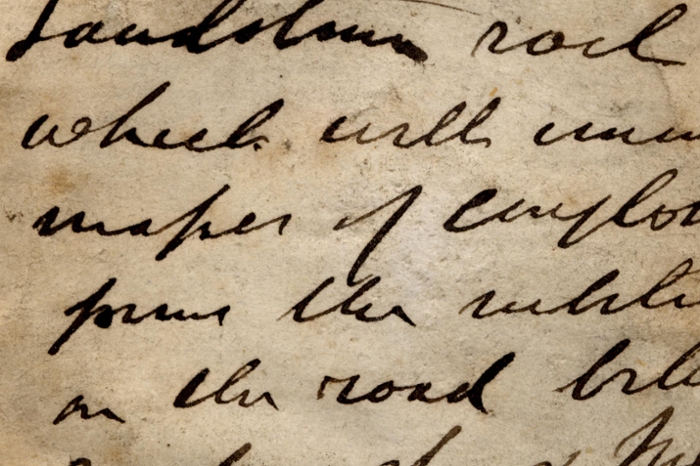 In a new book, husband-and-wife scholars John and Anne Heinz draw from 19th-century letters written by women.
A new book based on a treasure trove of letters from the Abraham Lincoln Presidential Library and Museum offers an unusual glimpse into the lives of ordinary women in mid-19th century, rural America during an era beset by political passions and dramatic social change. 
Husband and wife scholars, Northwestern's John P. Heinz and University of Chicago's Anne M. Heinz, delved into an extraordinary archive to write Women, Work, and Worship in Lincoln's Country: The Dumville Family Letters (University of Illinois Press, February 2016).
"Letters written by women who lack wealth or position seldom survive," said Heinz, faculty emeritus at the Institute for Policy Research at Northwestern University and former director of the American Bar Foundation.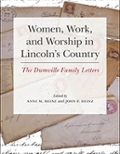 The Dumville family settled in the Midwest during an era beset by political passions and dramatic social change. Arguments over slavery raged. Railroads and circuit-riding preachers brought the wider world to the prairie. Irish and German immigrants flooded towns and churches.
The Heinzes consider the ways that disparate cultural values in the family compete for primacy to be among the book's most important contributions.

Though separated by circumstances, the Dumvilles deeply engaged one another with their differing views on Methodism, politics, education, technological innovation and relationships with employers—taking the authors by surprise on more than one occasion. 
"We were surprised to find that the mother, Ann Dumville, was expelled from the Methodist church because of her strong abolitionist views," John Heinz said. "She was later readmitted to the congregation."
The influence and interplay among competing cultural forces in the Dumville's lives are clear, Heinz said. "For example, religion versus commerce; domesticity and the ideology of 'true womanhood' versus the education of women and the development of careers for women outside the home." The authors also were surprised by Ann Dumville's lack of deference to her employer, Major Burke. In letters to Burke while he was traveling, Ann scolded him about his attentions to young women and his attendance at the theater.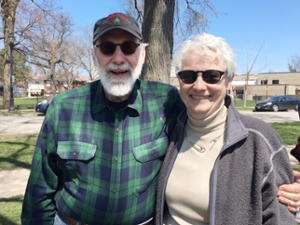 John Heinz and Anne Heinz, former assistant dean of the division of social sciences at the University of Chicago, reveal the trials and barriers Ann Dumville and her daughters Jemima, Hephzibah and Elizabeth confronted and tried to overcome in the mid-19th century, rural Midwest.
The letters tell the story of Ann, expelled from her Methodist church for her unshakable abolitionist beliefs; the serious and religious Jemima, a schoolteacher who started each school day with prayer; Elizabeth, enduring hard work as a farmer's wife, far away from the others; and Hephzibah, observing human folly and her own marriage prospects with wicked wit.

Primary sources concerning the lives of ordinary women are rare, the authors said.
The degree of political engagement seen in Hephzibah's letters is inconsistent with the general historical account, which suggests that 19th-century women were not much interested in or engaged by politics, Anne Heinz added.
"The standard account suggests that such engagement would have been regarded as inappropriate," she said. "The letters also make clear that Hephzibah was attuned to social hierarchy within her local community and within the church," she said.
Modern sounding comments made by Hephzibah might surprise today's readers, John Heinz said.
"Hephzibah's letters, especially, display a cutting wit," he said. "She makes frequent use of sarcasm in a quite contemporary way, and she invents amusing pseudonyms for some of their friends – 'Brother Curiosity,' 'Mr. Modern Refinement,' 'Mr. Consequentiality' and so on."  
Standard histories are largely based on the letters and diaries of socially prominent women. "The Dumville letters present a different picture," John Heinz said. "This is an important addition or corrective to the historical record."
John Heinz is Owen L. Coon Professor of Law Emeritus and IPR faculty emeritus. The book, Women, Work, and Worship in Lincoln's Midwest, can be found here.
This story originally appeared in Northwestern News.
Top photo: Kevin Walsh, Flickr
Published: April 26, 2016.