IPR Experts Present National Education Policy Proposals in D.C.
Policies address tutoring for at-risk students and online platform to evaluate K-12 education technology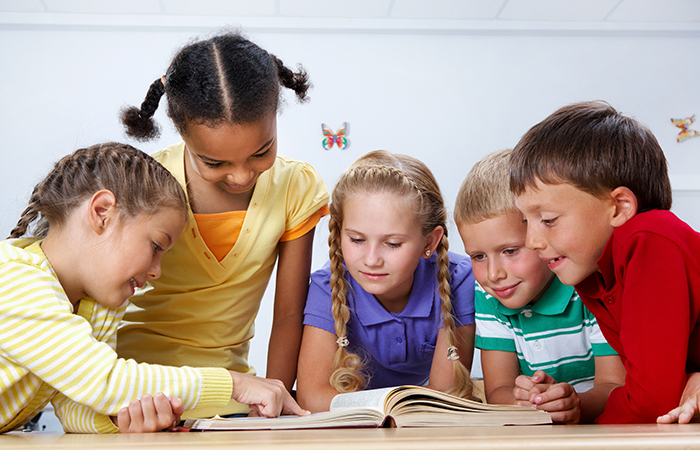 On March 28, two IPR faculty presented new proposals for national policies to help to strengthen U.S. student learning—one involves an intensive tutoring program for at-risk students and the other an online platform for rigorous evaluation of technology for use in K–12 classrooms. Both were vetted through rigorous research projects and were presented at The Hamilton Project in Washington, D.C.
IPR economist Jonathan Guryan, together with experts from the University of Chicago, recommended a national scale-up of an intensive tutoring program that has been proven to add up to two years of learning in math over a single school year for struggling high school students. The proposal, "Improving Academic Outcomes for Disadvantaged Students: Scaling Up the Match/SAGA Tutorials," promoted nationwide implementation of the program, which effectively narrows the black-white test score gap by almost one-third. They recommended that school districts use Title I funds made available through the December 2015 reauthorization of the Every Student Succeeds Act (ESSA) to implement it.
Professor of entrepreneurship and IPR associate Benjamin Jones and co-author Aaron Chatterji of Duke University discussed their proposal, "Learning What Works in Educational Technology with a Case Study of EDUSTAR," which shows how rigorous and continuous evaluation of educational technologies can spur innovation in the K-12 market. The two researchers highlighted how randomized control trials are essential for the rigorous evaluation of learning tools, and suggested that evaluation systems built on existing, user-friendly content platforms have substantial advantages.
Guryan is associate professor of education and social policy in the School of Education and Social Policy, and chair of IPR's education policy research program at Northwestern University. Jones is the Gordon and Llura Gund Family Professor of Entrepreneurship at Northwestern's Kellogg School of Management and an IPR faculty associate.
To find out more about the forum, "Strengthening Student Learning Through Innovation and Flexibility," visit The Hamilton Project's website. To see the full video from the event, click here.

For more information about Jonathan Guryan's policy proposal, see the Northwestern University press release here. See the Northwestern University press release for Benjamin Jones' proposal here.
Published: March 30, 2016.