Workshop Brings Scholars Together to Fight Corruption
Interdisciplinary collaboration shows promise
Get all our news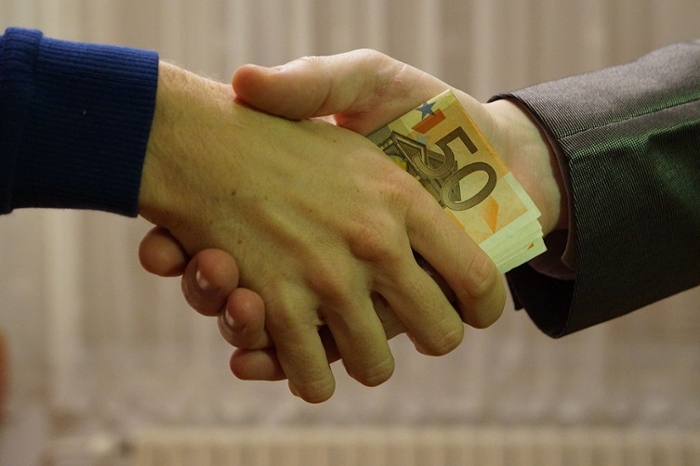 An interdisciplinary workshop discussed bureaucratic corruption and the success of anti-corruption strategies.
From bribing an official to issue a birth certificate to political graft, corruption in government affects societies across the globe. Given its ubiquity and many forms, can it be curbed, and if so, how? An interdisciplinary group of scholars, co-organized by IPR sociologist Monica Prasad and Northwestern University political scientist Jordan Gans-Morse, met October 28–29 on the University's Evanston Campus to discuss a forthcoming report and share their research and insights.
The workshop, "Interdisciplinary Approaches to the Study of Corruption," opened with a roundtable discussion of a report prepared for the U.S. Agency for International Development (USAID)/Institute for International Education written by a team of Northwestern researchers led by Prasad and Gans-Morse.
The report tackles the interdisciplinary state of knowledge on bureaucratic corruption and the success of anti-corruption strategies and provides an overview of work done in economics, political science, sociology, and anthropology.
Robert Klitgaard, Claremont Graduate University economist and one of the nation's leading experts on corruption, gave the workshop's keynote address, "What Works in Fighting Systemic Corruption? Theory and Examples."  
In addition to the roundtable and keynote, an interdisciplinary line-up of presenters discussed several key issues related to corruption.
"It is not usual to get economists and anthropologists in the same room, actually listening to each other, along with sociologists and political scientists," Prasad said. "But because everyone in the room had a genuine interest in understanding and controlling corruption, it was easier to move past disciplinary boundaries and concentrate on what we could learn from each other."
Prasad praised the presenters, including Union College anthropologist Jeffrey Witsoe, who showed the weakness of "e-governance," or using digital technologies to try to avoid corruption, when he found that officials in North India kept two sets of books: the official digital ones and their true "offline" records. 
She also pointed to NU political scientist Mariana Borges, whose work demonstrates that despite Brazilian voters' criticism of corruption in the abstract, they vote for corrupt politicians precisely because they are corrupt—corruption becomes seen as a kind of political skill when it is very widespread.
"Academic works can actually change the world when scholars aim to translate their research findings into policy recommendations and work side by side with practitioners to solve real-life problems, such as corruption," said Dhika Utama, a Northwestern graduate student, who coordinated the workshop.
For example, economist Konstantin Sonin of the University of Chicago argued that in authoritarian countries where media is controlled, blog posts can have the effect of helping to control corruption.
"The most important lesson from the workshop for me is about the possibilities of, and profits from, interdisciplinary collaboration," Prasad said.
Monica Prasad is professor of sociology and an IPR fellow. 
Photo credit: Wikimedia Commons
Published: November 22, 2016.