Research Excellence. Policy Impact.
Rigorous, interdisciplinary social science research for the common good
Explore Policy Research
Connecting our rigorous research on vital policy issues with policymakers, journalists, researchers, students, and the world
Join the Policy Discussion
Get involved in policy research discussions by following @IPRatNU on social media or attending one of our events.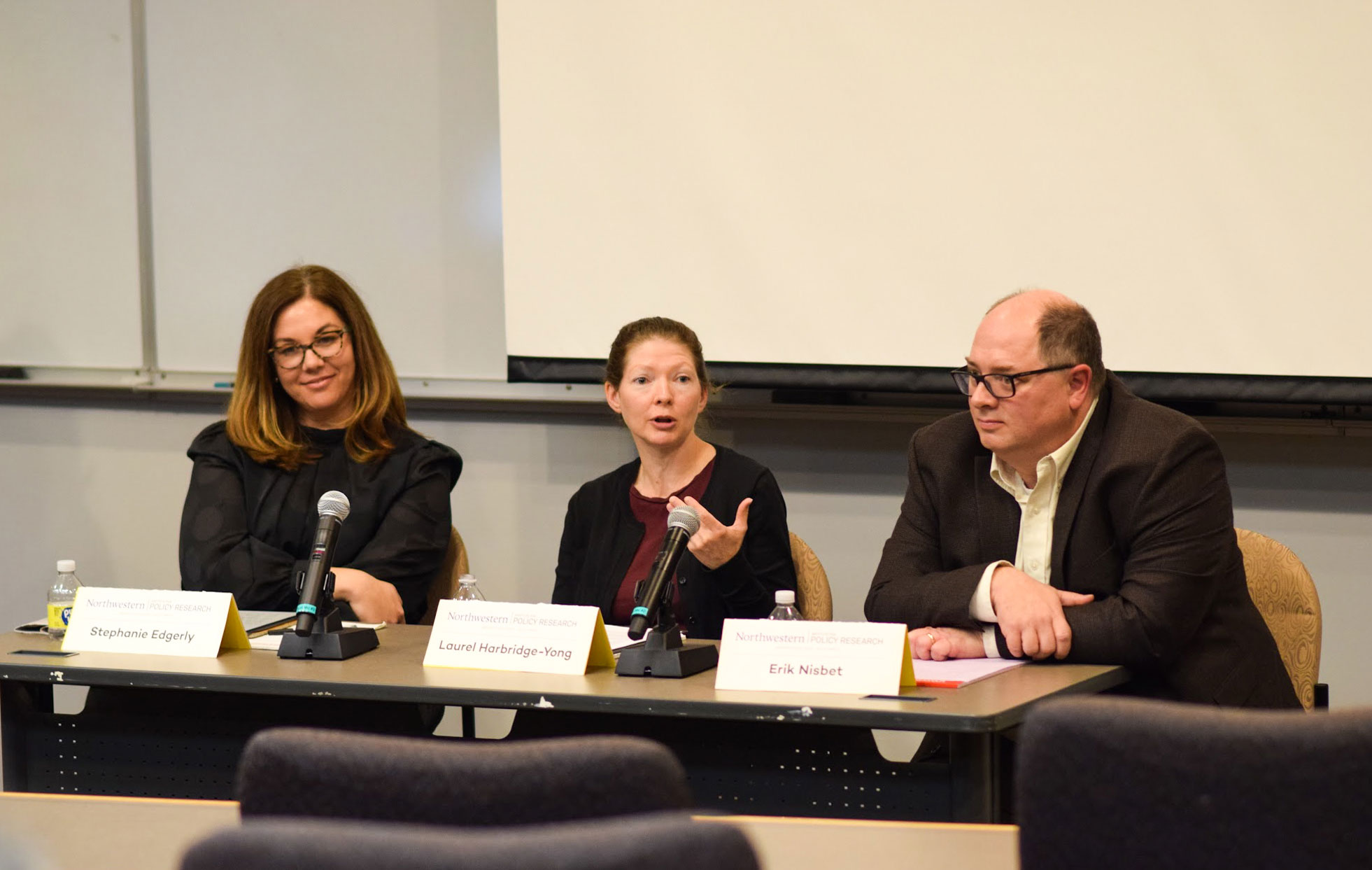 Join us this year as we host our events in person. Each academic year, we organize more than 40 policy-relevant events. Sign up for notification of our events and join our community for robust debate and discussion.