2021 News
December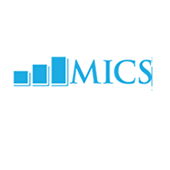 HWISE in Mongolia
December 6, 2021
UNICEF's 
MICS-Plus
 survey has implemented HWISE in Mongolia. Stay tuned for its implementation in other countries!
November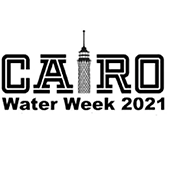 Cairo Water Week
November 28, 2021
The WISE Scales were featured at a
panel
at Cairo World Water Week sponsored by UNESCO.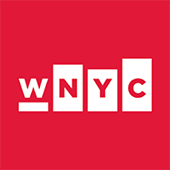 Deep Dive on Water
November 18, 2021
Sera Young joins Josina Morita, Commissioner of the Metropolitan Water Reclamation District in Cook County, Jonathan Nez, president of the Navajo Nation and others to discuss water insecurity and the WISE Scales on WNYC. Listen to the interview.
October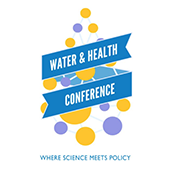 2021 Water & Health Conference
October 7, 2021
In a session
 at the UNC Water and Health conference, Sera Young offered one of the first glimpses into experiences of water insecurity in half the world's population.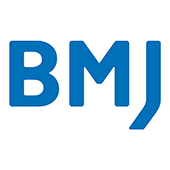 Individual Water Insecurity Experiences Scale
October 6, 2021
The Individual Water Insecurity Experiences Scale is
published
! The IWISE Scale is a modified version of the HWISE Scale, that permits disaggregation of experiences by gender, age, and other socio-demographic characteristics.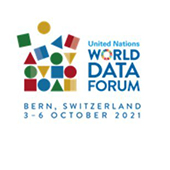 UN World Data Forum
October 5, 2021
In a panel at the 
UN World Data Forum
 with members from the World Meteorological Organization, World Bank, the International Institute for Applied Systems Analysis, and the renowned French author Erik Orsenna, Sera Young discussed the sustainability of water data, and the importance of bringing a human voice to the water sector.
September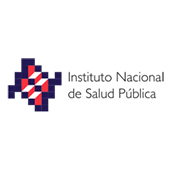 Mexico Implements HWISE Scale
September 15, 2021
The HWISE Scale is being implemented by Instituto Nacional de Salud Pública in the National Nutrition Survey in Mexico (ENSANUT). These data will provide important insights into the association between experiences of water insecurity and food insecurity, nutrition and maternal and child health throughout Mexico. 
August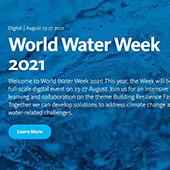 World Water Week 2021
August 27, 2021
During World Water Week, hosted by the Stockholm International Water Institute, Sera Young joined Maria Helena Semedo, Deputy Director General of FAO and Julián Suarez, Vice President of Sustainable Development Bank of Latin America (CAF) to speak about solutions to address water insecurity and how the WISE Scales can be an effective tool to measure access to water. She also spoke in a session on digital water tech and innovative digital solutions to address water insecurity.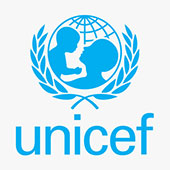 UNICEF Implements HWISE Scale in Survey
August 9, 2021
UNICEF is implementing the HWISE Scale in several Multiple Indicator Cluster Survey (MICS) countries! Data should be available in a few months.
July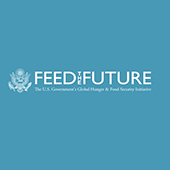 HWISE-4 Implemented in Zone of Influence Surveys
July 3, 2021
USAID's flagship project, Feed the Future, has encouraged priority countries to implement the HWISE-4 in all 
Zone of Influence surveys
. This means we will have a lot of data on water and food insecurity in the next couple of years!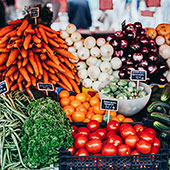 Water Security and Nutrition
July 1, 2021
Josh Miller led a review, published in Advances in Nutrition, which nicely explains how water security creates a better environment for good nutrition. Watch on YouTube.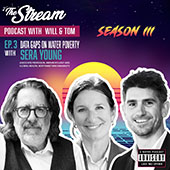 Filling the Data Gaps on Water Poverty with Sera Young
July 1, 2021
Sera Young discussed the need for experiential data on water insecurity on The Stream, a podcast with Will Sarni and Tom Freyberg. Listen to the interview.
June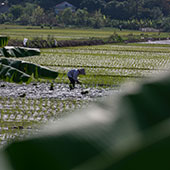 Why Measuring Water Access is Key for Effective Food Policy
June 1, 2021
Sera Young laid out five key implications of measuring water security for food security in this perspective in the journal Food Policy, and the study was shared in briefings across USAID.
Happy news that the WISE Scales will be featured in a session at UN World Data Forum in Bern in early October.
May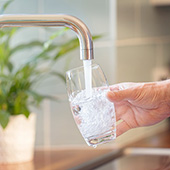 What's Really in Your Water?
May 2, 2021
April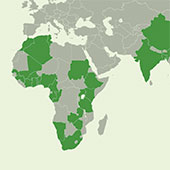 The Last Batch of Gallup World Poll Data
April 22, 2021
The last batch of Gallup World Poll data has been delivered! It includes nationally representative data on experiences of water insecurity from 43,970 individuals in 31 countries, which will allow the WISE Scales team to better understand the global impact of the water crisis.
March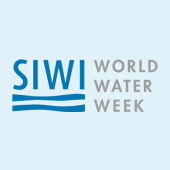 Stockholm World Water Week
March 1, 2021
Our work has been selected for an oral session with Julián Suárez Migliozzi, Vice-President of Sustainable Development at the Development Bank of Latin America and Governor of the World Water Council at
Stockholm World Water Week
! Come check out our talk "Benchmarking water security experiences globally: implications for health and food" in the session "All aboard? Water for inclusive health and food security.
Register for free.