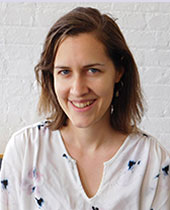 Julia Behrman, Principal Investigator
Assistant Professor of Sociology and Faculty Fellow Institute for Policy Research, Northwestern University
Behrman's research investigates the causes and consequences of family change in a global perspective. Her research explores how the institution of the family shapes and is shaped by key social phenomena in four main areas:
Educational expansion
Environmental change, natural disaster and climate shocks
Increasing women's labor force participation
Migration
Much of her work is motivated by questions of power: Who has power within families and how is it manifested? What events or experiences lead to changes in power dynamics within families? Do changes in family structures alleviate or perpetuate disadvantage between and within families?