Coronavirus

Overview
As COVID-19 continues to spread in the U.S. and around the globe, its effects have been wide-ranging and abrupt. Millions have been thrown out of work, while societies and economies have been shut down. Social science researchers, including IPR's interdisciplinary faculty experts, have also been hard at work to understand and address the coronavirus pandemic's ravaging effects on society at large.
Featured Expert(s)
Thomas McDade
IPR biological anthropologist Thomas McDade is developing a new means of testing for antibodies in SARS-CoV-2, the official name for the virus that causes COVID-19. McDade's approach will involve using a blood test to identify SARS-CoV-2 antibodies. Those antibodies remain in the blood longer once the infection is gone.
Charles F. Manski
A report by Imperial College's COVID-19 Response Team made waves in the media, immediately shifting U.S. and U.K. policies from less invasive mitigation strategies to slow rates of infection. However, IPR economist Charles F. Manski, an expert in decision making, argues the report's recommendation for suppression as the policy was unjustifiable because it was based on flawed modeling.
Hannes Schwandt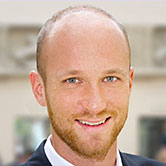 IPR economist Hannes Schwandt shows the rate of reported COVID-19 deaths among pregnant mothers is low, and while infections occur in pregnant mothers, most of them experience mild cases or show no symptoms. His research also finds that graduating during a recession can have long-term economic consequences for job seekers, which has direct implications during the COVID-19 recession. 
Research Roundup
COVID-19 Magnifies Racial Disparities in Health
June 2020
Only 30% of Chicago's residents are African American, yet as of late June they comprise 44% of those who have died from COVID-19, according to Chicago's Department of Public Health. Both African American and Latinx residents are also getting sick from COVID-19 at higher rates than White residents.  IPR researchers have heeded the call for data and policy perspectives through surveys and antibody testing. 
Easing the Impact of COVID-19
April 2020
As the COVID-19 pandemic continues to spread, with the U.S. now leading the world in reported cases, an international team of leading social scientists came together to analyze what the social and behavioral sciences can tell us about current responses to the pandemic. Among them were IPR faculty political scientist James Druckman and psychologist Eli Finkel. Stanford sociologist Robb Willer and New York University neural psychologist Jay Van Bavel led the overall effort.
Social Science Research in a COVID-19 World
April 2020
IPR experts are responding to unparalleled calls for more evidence to answer pressing questions about the virus' effect on our social, cultural, political, and economic institutions. These new projects include launching a survey on social and behavioral attitudes, developing a test for SARS-CoV-2 antibodies, and analyzing food insecurity. Read more about their new and ongoing research related to COVID-19.