Health & Well-Being Across the Lifecycle
Health & Wellbeing Across the Lifecycle
Chicago Students' Self-Reported Risk Behaviors Are Declining

National trends have shown a decline in teenagers' health risks, which suggests major improvements to adolescent health. Community health scholar and IPR associate Joe Feinglass  and his colleagues ask whether Chicago teenagers follow that same trend, considering that violence, illegal drug use, and youth homelessness have increased in the city. In Preventive Medicine Reports, the authors compare Chicago Public High School students' self-reported use  of cigarettes and alcohol and other drugs, sexual health or teenage pregnancy, violence and victimization, and suicide risk  from the Centers for Disease Control and Prevention's Youth Risk Behavior Survey. Between 1997 and 2017, the survey showed the average of students responding "yes" to risk behaviors had declined for substance use (down by 30%), as well as sexual health risk and violence and victimization (both down by 40%). In examining substance abuse more closely, the researchers note that reports of smoking had decreased, but electronic vaping among teenagers had increased, and marijuana use remained high. Students' suicide risk also fell 25% between 1997 to 2007. But by 2017, the average of their suicide risk responses had returned to nearly the same level as 1997. The results suggest Chicago students are following nationwide trends, but their worsening suicide risk underscores an increase in untreated depression and the need for better mental health services in the city. The authors propose that equitable investment in school-based health services would better assist teachers, clinicians, parents, and guardians in supporting students inside and outside of classrooms.
Illinois Youth Hospital Visits for Anxiety and Depression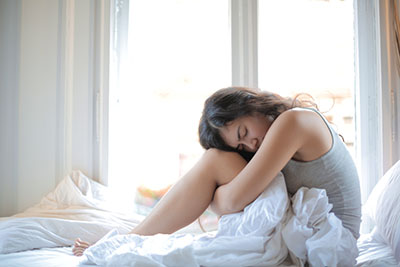 Children and adolescents are visiting hospital emergency departments (EDs) for serious behavioral, mental, and mood disorders in increasing numbers. Those diagnosed with anxiety or depression are frequently hospitalized. Who is going to EDs for help and who is being hospitalized in Illinois? In Academic Pediatrics, Feinglass and his colleagues at Northwestern's Feinberg School of Medicine analyzed administrative data on over 39,500 ED visits from 2016–17 in the state's private and nonprofit hospitals. They focused on children aged 5–19 years who had a principal diagnosis of anxiety or depression. In the two years of the study, 25% of these youth were hospitalized in Illinois. Those with depression were 4.5 times likelier to be hospitalized than those with anxiety. The researchers also observed that children who had another serious mental illness—such as schizophrenia, bipolar disorder, or hallucinations—who were suicidal, or who had a substance abuse problem were the most likely to be admitted to the hospital. Hispanic children, those on Medicaid, and those seen on the weekend were less likely to be admitted to the hospital. The findings raise concerns about deteriorating mental health in children and disparities in their treatment.
A Campaign Against Sugary Drinks Works 
Sugar-sweetened beverages are the biggest source of added sugars in the American diet, and they contribute to obesity, an underlying cause of premature death, and possibly to cancer as well. In Preventive Medicine, communication studies researcher and IPR associate Ellen Wartella and a team of researchers evaluate a statewide campaign in New Jersey to reduce consumption of these drinks. NJ Sugarfreed ran from December 2017 to September 2018. Two campaigns targeted Black and Hispanic low-income mothers and caregivers, who tend to control which beverages their families choose; their families tend to  drink more sugar-sweetened drinks than low-income White families. Sugarfreed focused separately on Passaic County because it had the highest level of at-risk inhabitants. All versions of the campaign used a collective impact framework: They worked with local organizations to amplify messages and used social media channels, testimonials, fact sheets, and workplace communication to reach families. The campaign surveyed about 800 people, in English and Spanish, before and after the campaign. Researchers also examined commercial beverage sales data. Survey respondents showed a 5% decrease in those who consume one or more sodas per day in Passaic County, compared to a 1% decrease among respondents in the whole state. Sugar-sweetened beverage sales dropped 7% in Passaic and 6% statewide. The authors conclude that NJ Sugarfreed's collective impact structure was a success and that similarly modeled campaigns are promising ways to reduce unhealthy behaviors that affect health disparities.
Baby-Friendly Community Initiative and Breastfeeding Among Mothers
Exclusive breastfeeding is one of the most effective ways to increase child survival, but rates are often low among women living with HIV. In a study in rural Kenya led by Betty Samburu, formerly of the Ministry of Health in Kenya, IPR anthropologist Sera Young and her colleagues investigated the effectiveness of a program to support women and their infants to exclusively breastfeed called "Baby-Friendly Communities Initiatives." This intervention builds off of the well-known Baby-Friendly Hospital Initiative but works to change knowledge and attitudes toward exclusive breastfeeding outside the hospital. The researchers conducted a randomized control trial between April 2015–December 2016 among 901 pregnant women—both HIV positive and negative—across 13 community units. Women in the six intervention groups received 12 home-based counseling sessions following Baby-Friendly Community Initiative (BFCI) guidelines for breastfeeding during pregnancy and until their infant was 6-months old. Community health volunteers conducted the training. Women in the seven control groups received standard health education once a month while pregnant and breastfeeding, but with no focus on the BFCI breastfeeding guidelines. After six months, exclusive breastfeeding rates were significantly higher among HIV-negative mothers in the BFCI inventions group compared to the control group. Exclusive breastfeeding was higher among HIV-positive women compared to HIV-negative women in the intervention group at four and six months postpartum. While exclusive breastfeeding rates decreased as infants got older, they decreased less in the intervention groups, suggesting BFCI guidelines are an important tool for new mothers. The results highlight the need for continued breastfeeding support outside the hospital.
The Effects of Food Insecurity, Water Insecurity, and HIV on Depression Among Kenyan Women 
Depression is a major cause of disability around the globe, and it can impact women of childbearing age more than men because of the physical and mental toll of pregnancy and motherhood. In Social Science & Medicine, IPR anthropologist Sera Young and her co-authors assess how food insecurity, water insecurity, and depression relate to each other among Kenyan women with and without HIV. The researchers examined an observational longitudinal study of 183 Kenyan women conducted between September 2014 and June 2015. All the participants were pregnant, and slightly more than half of the women were HIV positive. Young and her co-authors analyze interviews with the women at 15, 18, and 21 months postpartum where they were questioned about their access to food and water, along with their mental health. The researchers find that water insecurity is predictive of food security, but not the other way around. They also discover that water insecurity, food insecurity, and HIV infection can lead to maternal depression and these stressors can exacerbate the effects of each other. Young and her co-authors argue that because water insecurity is predictive of future food insecurity, resources to combat water insecurity should be targeted to communities that are the most vulnerable. They also conclude that attention to water insecurity, food insecurity, and HIV infection is necessary to reduce maternal depression.
Greater Social Support May Help Food-Insecure Women Adhere to HIV Treatments
Antiretroviral therapy (ART), or taking a combination of HIV medicines each day, is critical to follow to maintain a healthy life for people living with HIV. In AIDS and Behavior, Young and her colleagues investigate what predicts whether someone will follow through with ART and the relationship between social support and other factors impacting ART adherence. The researchers looked at data from Pith Moromo, a longitudinal study exploring the impact of HIV and food insecurity during the first 1,000 days of life, among 371 pregnant women of mixed HIV status. At nine months postpartum, the participants provided information on their experiences with food insecurity, HIV-status, social support, and health-related quality of life. The researchers show that higher quality of life, greater social support, greater wealth, and a new HIV diagnosis are predictors of ART adherence, while increased food insecurity was not. Social support moderated the impact of food insecurity on ART adherence. This demonstrates that social support has the ability to be a buffer against the stress of food insecurity for those who take HIV medicines, including through emotional support and advice about available resources. The results suggest that multi-level ART adherence-related programs and policies promoting food security, overall quality of life, and social support are needed for perinatal and postpartum women.  
The Prevalence of Adverse Childhood Experience in Chicago Public Schools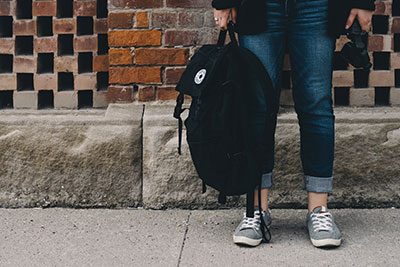 Adverse childhood experiences (ACEs) have been shown to have a negative effect on long-term health. In the Journal of School Health, Feinglass and his colleagues study the prevalence of two specific ACEs among Chicago public high school students together with self-reported health-risk  behaviors. The researchers analyzed 1,883 Chicago Public School (CPS) students' responses to the 2017 Youth Risk Behavior Survey (YRBS), a national survey evaluating high school students' experiences. The CPS survey included two ACEs questions about whether the student had ever experienced physical abuse by an adult and whether adults in their home had ever physically hurt each other.  The researchers then correlated student scores from the YRBS for violence and victimization, substance use, sexual health risk, mental health, housing insecurity, and physical health with the ACE responses. Overall, 28% of participants reported that they experienced one ACE or both; 17.8% reported experiencing physical abuse and 19.8% reported witnessing domestic violence. The results show that ACEs are a common experience among CPS high school students with an average of 8 students in a classroom of 30 reporting having experienced an ACE. Given the well-known associations between ACEs, adolescent risk behaviors, and adult mental and physical health, the researchers call for greater awareness by school personnel and the creation of trauma informed support systems that can help mitigate child adversity.