New Book Calls for Putting More Humanities Into Economics
Northwestern President and IPR economist co-authors 'Cents and Sensibility'
Get all our news
Original, provocative, and inspiring, Cents and Sensibility brings economics back to its place in the human conversation. The book has already received good reviews.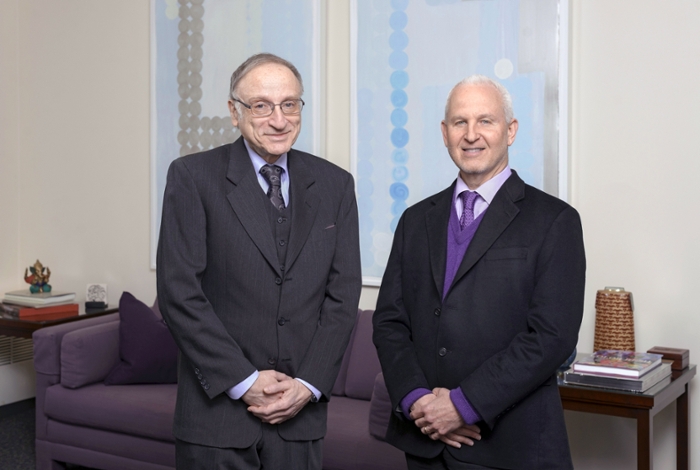 Morson and Schapiro bring economics back to its place in the human conversation.
In a passionately argued new book, Northwestern University literary scholar Gary Saul Morson and Northwestern President and IPR economist Morton Schapiro make the claim that economics is missing its humanity, and economists must look to literature to make their research work in the real world.
In their book, Cents and Sensibility: What Economics Can Learn from the Humanities, Morson, an eminent literary critic, and Schapiro, a leading economist, argue that economists often act as if their methods explain all human behavior. 
However, the authors make the case that the humanities, especially the study of literature, offer economists ways to make their models more realistic, their predictions more accurate, and their policies more effective and just. The publication date is June 21 with Princeton University Press.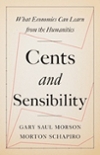 Morson and Schapiro trace the connection between Adam Smith's great classic, The Wealth of Nations, and his less celebrated book The Theory of Moral Sentiments.
They contend that a few decades later, Jane Austen invented her groundbreaking method of novelistic narration to give life to the empathy that Smith believed essential to humanity.
Morson and Schapiro argue that Smith's heirs include Austen, Anton Chekhov, and Leo Tolstoy, as well as John Maynard Keynes and Milton Friedman. In so doing, they suggest that economists need a richer appreciation of behavior, ethics, culture, and—all of which the great writers teach better than anyone.
Cents and Sensibility demonstrates the benefits of a freewheeling dialogue between economics and the humanities by addressing a wide range of problems drawn from the economics of higher education, the economics of the family, and the development of poor nations. It offers new insights about everything from the manipulation of college rankings to why some countries grow faster than others. At the same time, the book shows how looking at real-world problems can revitalize the study of literature itself.
Original, provocative, and inspiring, Cents and Sensibility brings economics back to its place in the human conversation. The book has already received good reviews.
Publishers Weekly wrote: "Insightful and compelling. . . .Morson and Schapiro succeed in finding new ways of thinking about big issues as well as new ways to read classic novels. . . . The case studies read like popular nonfiction. There's immense joy to be found throughout this work on thinking with creativity and passion."
Robert J. Shiller, Nobel Prize-winning economist and author of Irrational Exuberance, said, "In Cents and Sensibility, Morson and Schapiro argue persuasively that the vast intellectual gulf between economics and the humanities is a tragedy for all of us, since it compromises our ability to understand some of the most important trends of our times. The authors show us that this divide is not inevitable: They show steps to close it."
The authors have written a number of op-eds based on the book, as well as a Weekend Essay on LinkedIn.
In the essay, Morson and Schapiro, who have co-taught courses together at Northwestern, observed: "After examining material from a wide variety of subjects—economics, literature, philosophy, history, psychology, sociology, theology, evolutionary theory, and urban planning—it has become very clear to us that economics has much to learn from its sister fields. While we do not question the significance of economics as a discipline, neither do we question the payoff from a dialogue with other approaches."
Morton Schapiro is Northwestern University President, professor of economics, and an IPR fellow. Gary Saul Morson is the Lawrence B. Dumas Professor of the Arts and Humanities and professor of Slavic languages and literatures.
This article was originally published by Northwestern News.
Published: June 13, 2017.